A couple of weeks ago @merseyless had the great idea of having a hipster lounge in the hipster lounge. We have the technology, so I made it happen.
I got to work and 3D scanned the hipster lounge with my Primesense Carmine 1.08 paired with the Skanect full version. I soon discovered my scanner couldn't handle the whole room at once, so I scanned the first half and the second half of the hipster lounge. We also had to cover the window and glass table to remove reflective surfaces which can mess up the mesh.
Here are the first two raw scans:

These turned out pretty rough and even though they captured a lot of great detail, there was a bit of work in 3D modelling back in some aspects that were missed. Including @subzerofusion's phone so he wouldn't look like he was just awkwardly holding his hands in the air and @merseyless's wizard staff.
Here is what the final 3D model stitched together with modelled in walls looks like. I used Meshmixer for this, but ended up having to feed the model through Netfabb to repair, Meshlab to get the model size down and 3D Builder to 'settle' the model flat for printing.
Despite all this, the slicing somehow opened up a hole in the side wall. We'll just say it's a rift in the space time continuum. Here's it printed in my favourite frosted bronze PLA: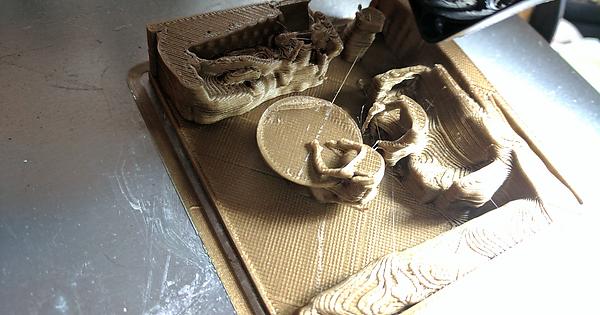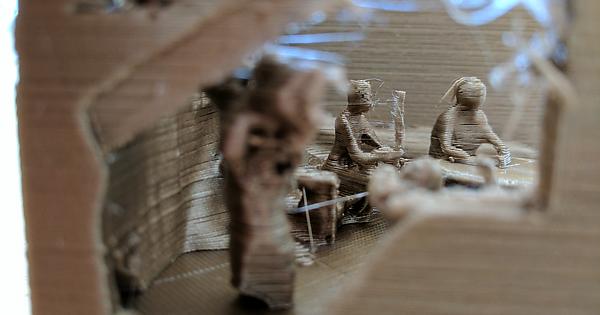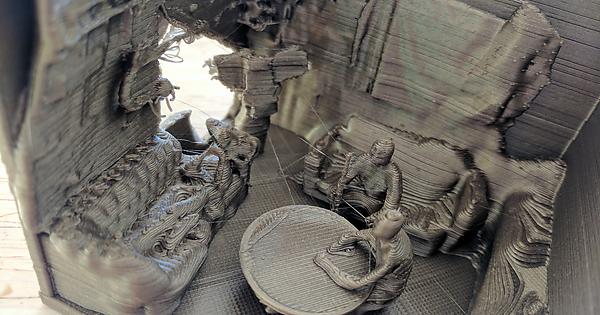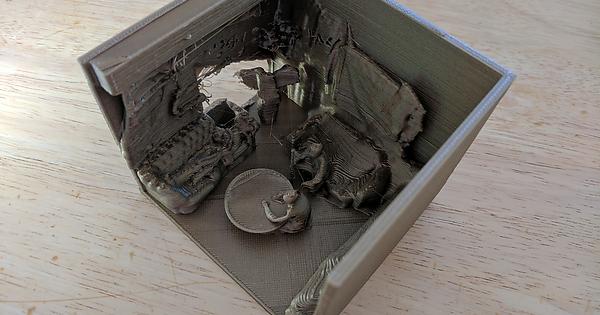 I'll bring it in tomorrow and leave in the hipster lounge