@rut4ger has been assembling a pretty awesome noise and light box on wheels. You might have heard it in the machine shop or seen it in use on a Tuesday night showing rockets exploding on our glorious projector screen.
I have been playing with several abandoned ups's (currently been used as Bessa Block style shelf stands) reviving or replacing the batteries and giving them new life.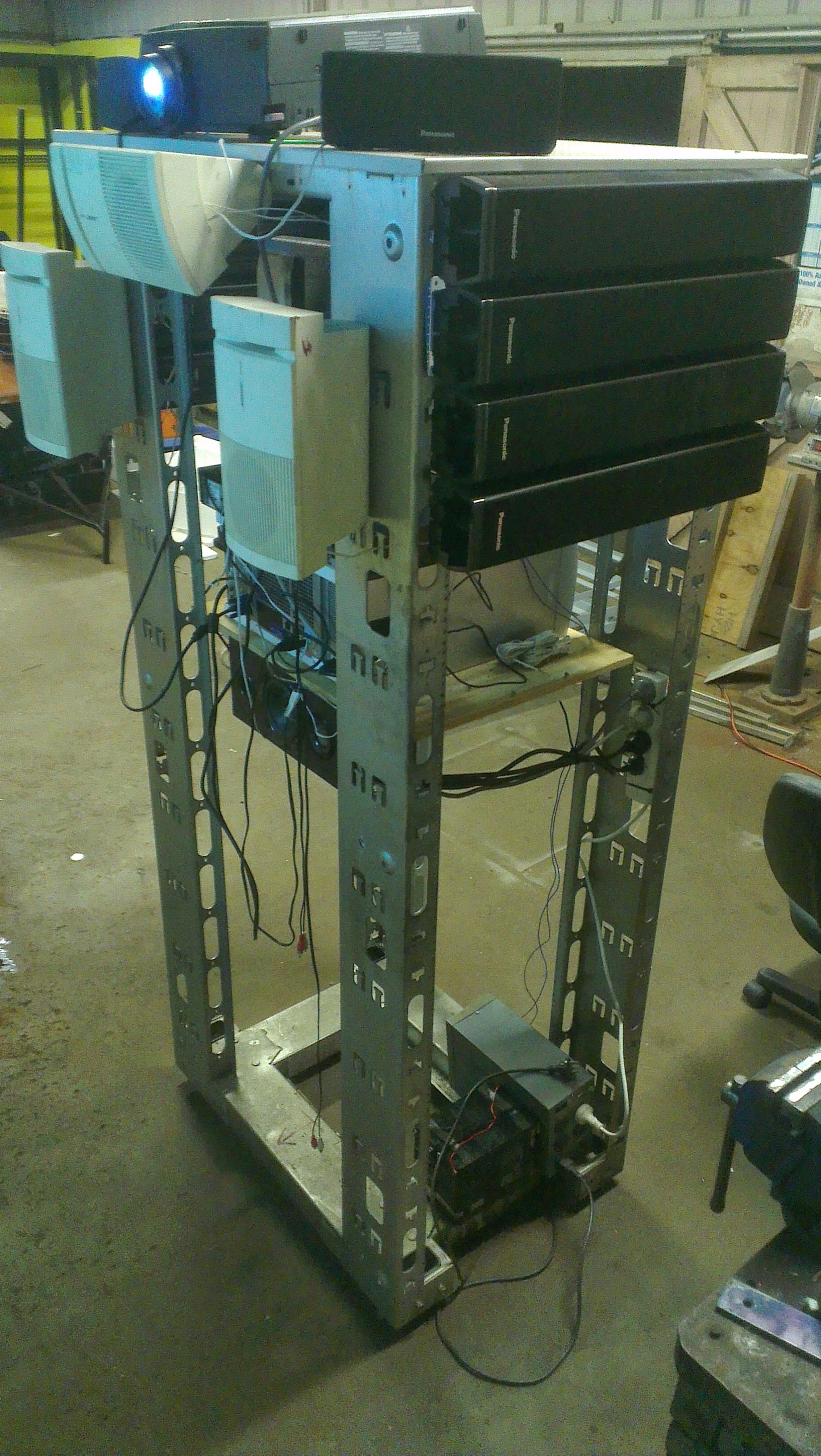 Its not pretty and needs securing, but its a start, 2s2p 24v 14.8Ah LeadAcid Belkin ?Watt UPS.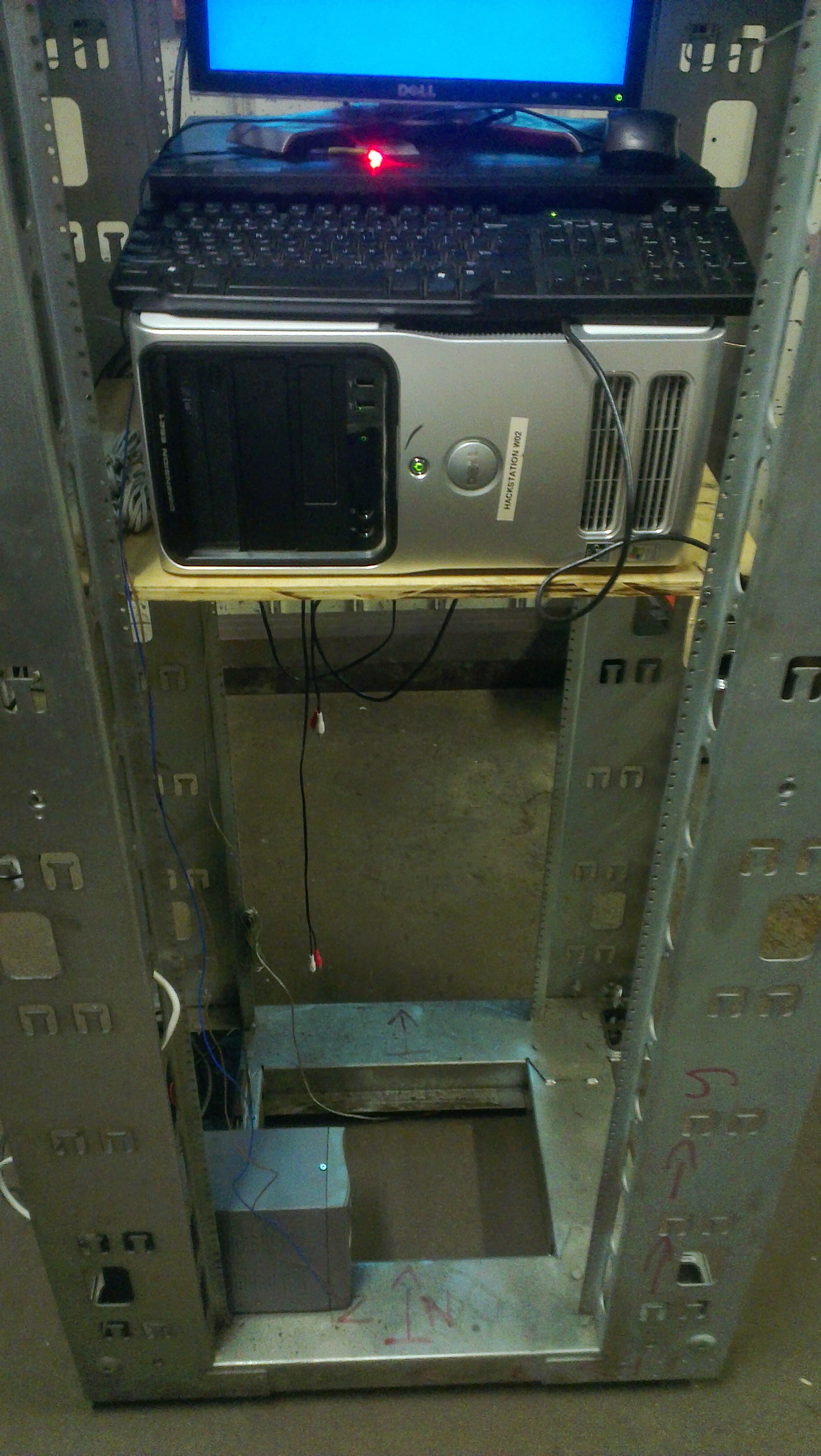 The red light is in place of the annoying buzzer. So when she's blinking might consider finding a power point at some stage.
My favourite part of electronics is not having to plug them in. Seems to run the projector, speakers and computer fine. Might want to consider using larger batteries if we want to do more than 5 min without being plugged in.(max time on battery not yet tested). Noticed some nice batteries in the background @theban.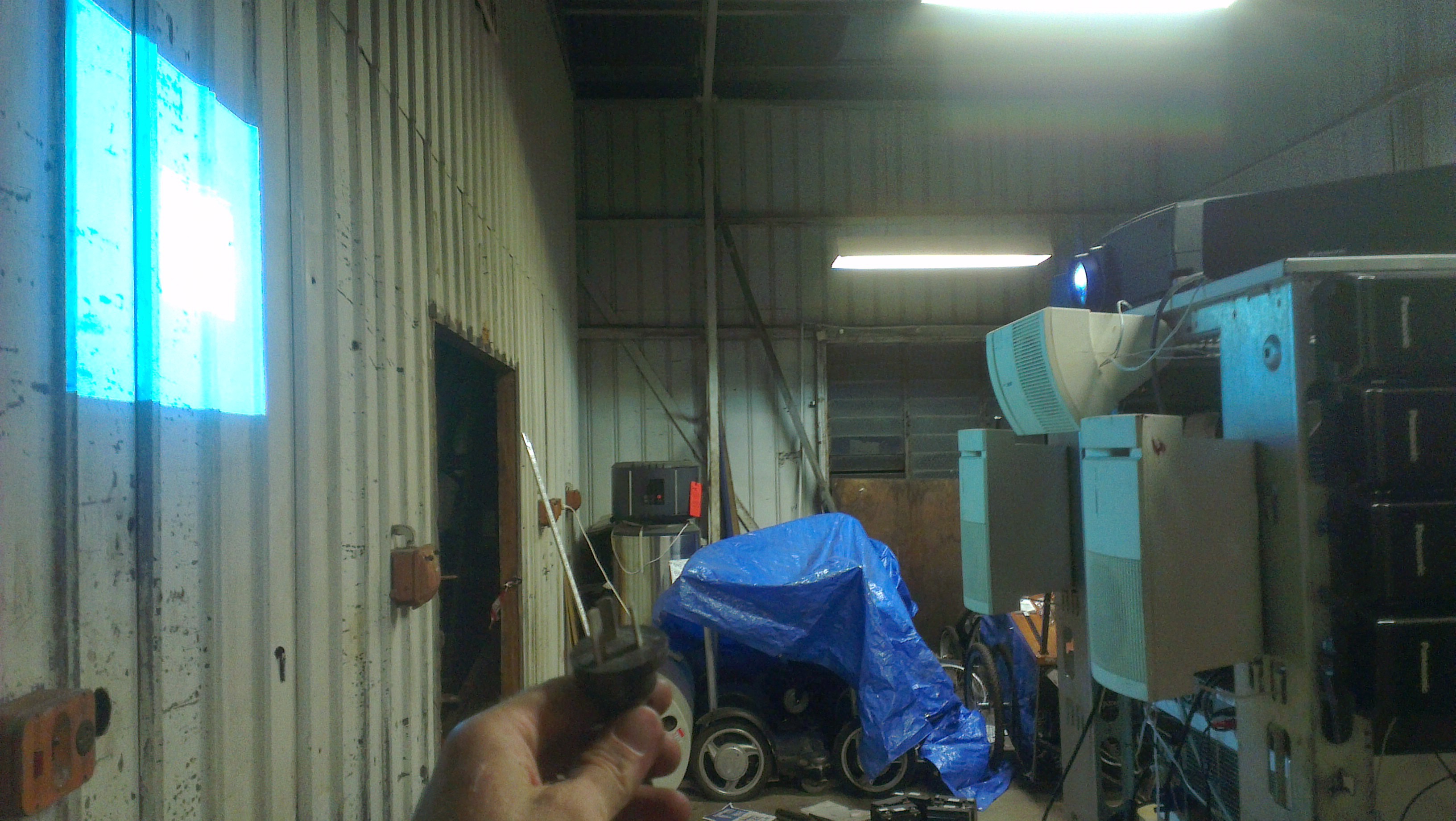 Tried "hacking" into the computer but the password wasn't 1234 or password. Once in i'll install drivers so the computer can tell how charged the battery is.