After working non stop from Sunday morning to Monday morning and then crashing (sleeping for 17 hours straight), I present to you my pimped out CNC machine/3D Printer.
I have kept the two computers separate so with just a switch between two scsi connectors I can either remove or add material.
The Machine needs to be calibrated but everything is moving as it should:)
The cool thing is that the computer board and most importantly the tiny A4988 stepper drivers, can handle the quite large nema 23 motors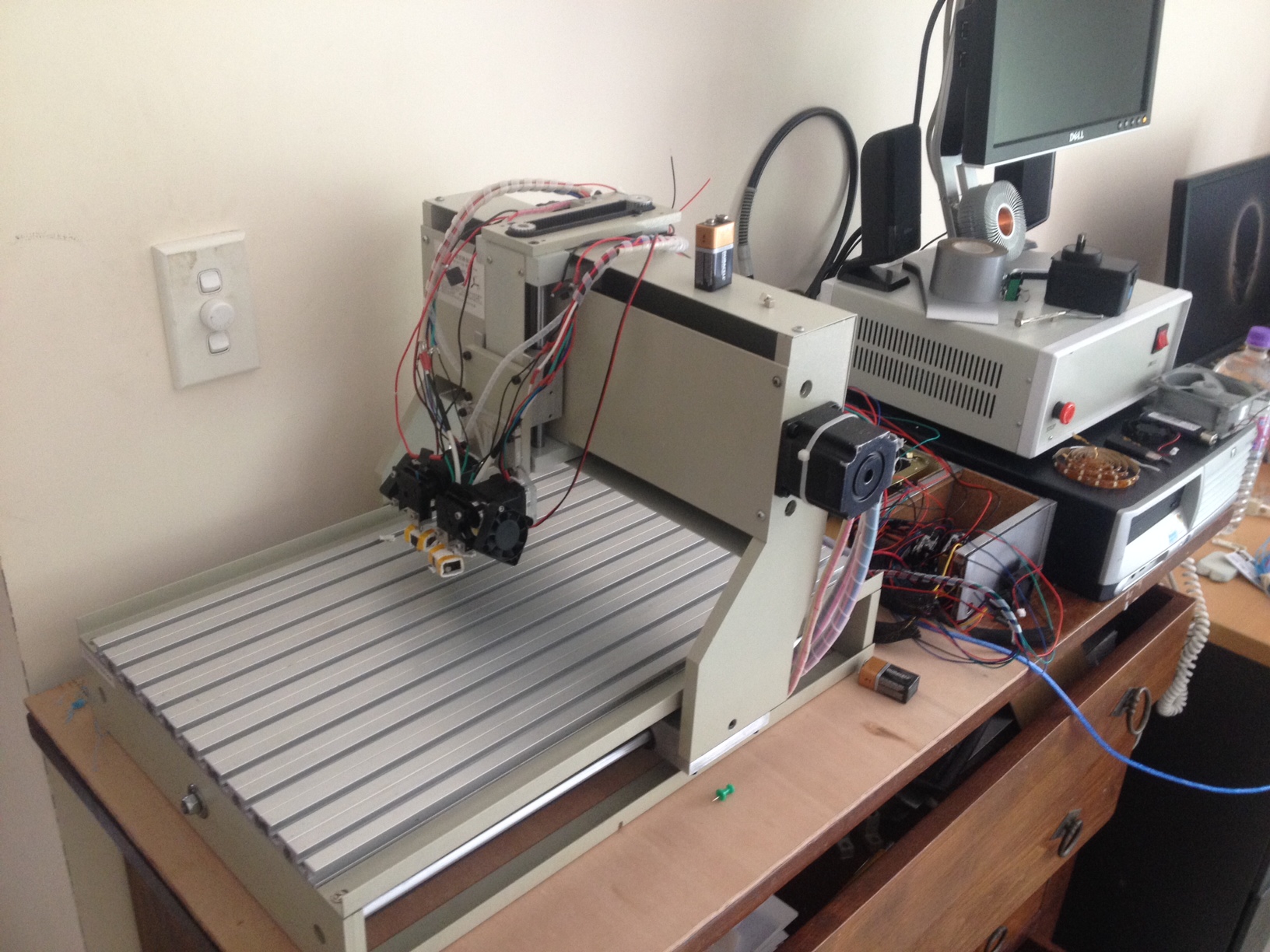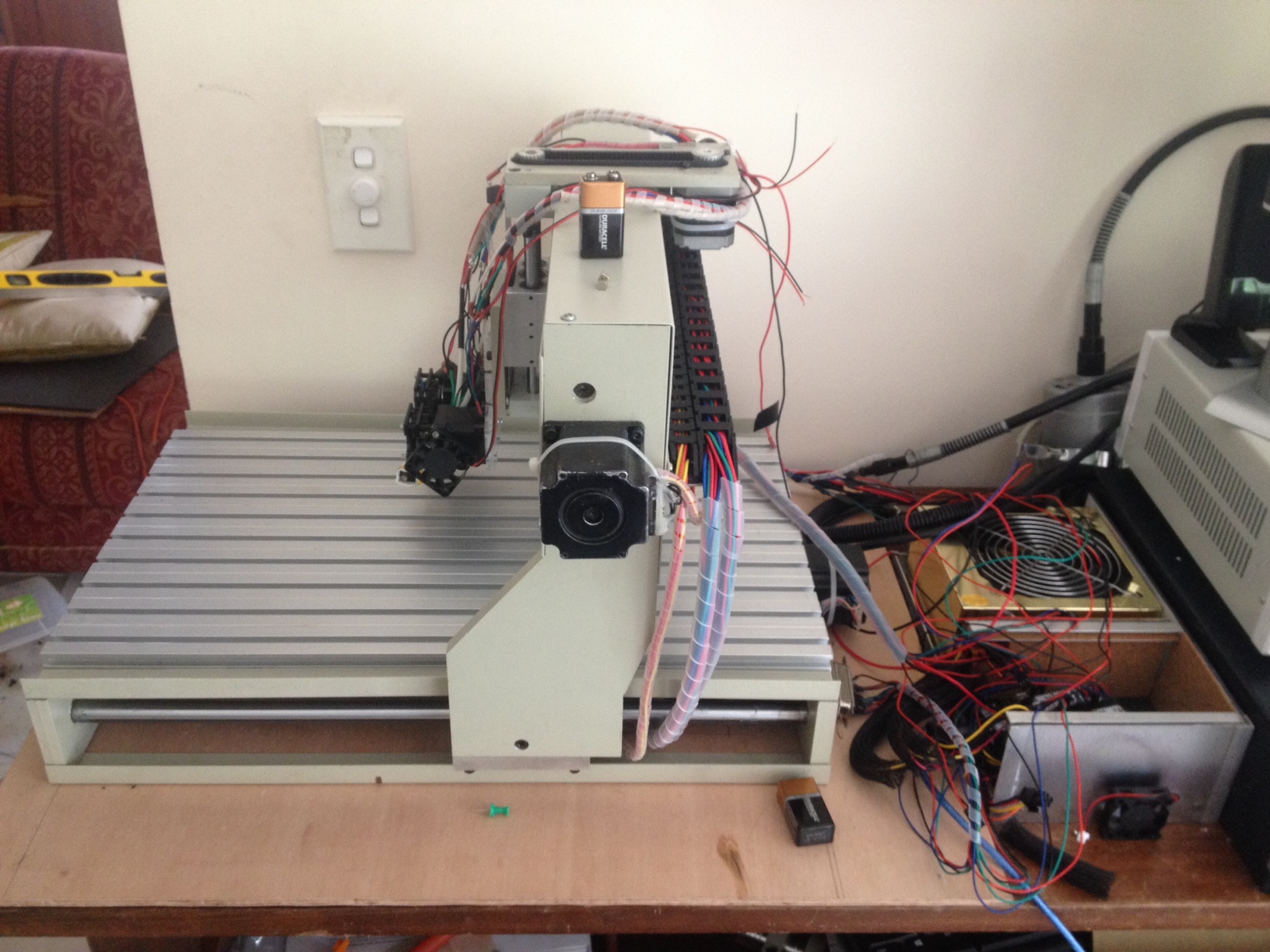 Ps: I will upload a video in the next couple of days.