So as some of you may know I've been working on ways to make it easier to manage and use the electronics bench, and we've got two soldering bays currently.
I'd like to step this up a notch, and propose we have several dedicated bays, some for basic use and some with more specialist equipment all grouped together. What this would mean is that each bay would have a specific purpose, specific equipment set you'd expect to find there as well as tools and consumables.
I've measured out the available area as well as considered several layouts, so I'd like to get some feedback on this before putting it fully together.
Here's a map of what I'd propose, 8 distinct bays along the wall, removing the existing bench and existing corner to favour more open access to the tools.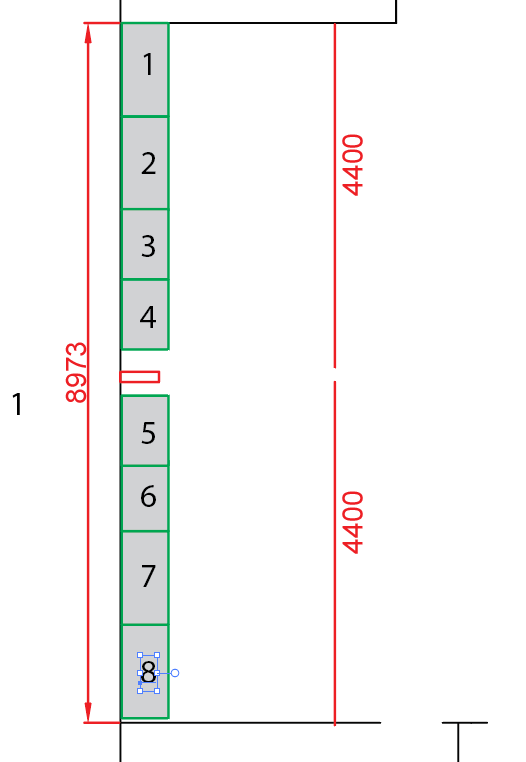 Design and implementation wise, this is what I would suggest:
All bays would be at max 600mm deep, using 1530 tall racking to allow for a raised shelf for tools.
All bays have an interlock, so we can track usage of the bays and if we need to reconsider their existence.
Bays 1,2, 7 and 8 are 1200mm wide, and are dedicated to general use bays.
Bays 3, 4, 5, 6 are specialist bays.
For the general use bays, I'd suggest we equip them as follows, which is based on our existing bays:
TMT-2000 Soldering Iron with K-type handpiece.
Hot air reflow station (Yihua/etc clone)
Desoldering Gun Station
Lower end, general use power supply.
Benchtop multimeter
Usb power supply with meter
Mid to low range digital microscope for all those fiddly bits.
Fume extraction
All standard soldering consumables
If demand requires it, a lower end 1/2 channel oscilloscope and function generator.
Bay 3 and/or 4 would be for SMD Rework and Reflow, containing the hotplate, reflow oven and specific tools for working with small run SMD jobs.
Bay 5 would be dedicated to the more powerful power supplies we already have, as well as battery charging/discharging equipment ala 18650 recycling.
Bay 6 would be dedicated to signals and debug, containing such things as our higher end oscilloscope(s), function generators, logic probes and the like and likely will have a dedicated computer.
Obviously there's ways we can improve on supporting specific things like microsoldering by turning one of the basic use bays into a microsoldering bay with finer tips, finer solder and the mantis scope we've been donated, but I'd be keen to see feedback on this base idea and if it's viable and what we can do to improve upon it after we get the base bays in.