Hi all,
These took about 2 weeks longer than I was hoping, but they've finally arrived!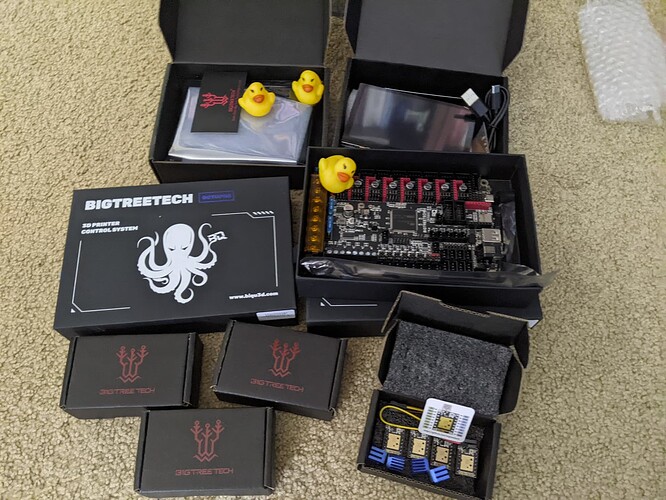 Two 5.5 inch touch screens, and the matching Octopus control boards, and a bunch of TMC2209s.
I have one more week of holidays after this one, so I intend to get one of the CR-X machines done next week, with config done and up and running with the new firmware, and of course, the BLTouch units to properly level the machines automatically.
I'll set about to do the right CR-X first, hopefully starting this weekend. First task, mount the board inside the chassis, and start plugging up cables the right way around.