I have 6 metres of blue 360-degree smooth neon-like LED rope as an off-cut from a certain Time Travel project. This stuff is absolutely awesome and isn't easily available in small quantities. So I thought I'd offer it here!
It's like standard LED rope, except instead of looking like a bunch of point lights, it looks like a completely smooth illuminated strip, like a neon tube. Yes really - and not just as a 180-degree strip, but it's smooth in a full 360 degrees. It's also bright - it's daylight viewable and UV stable for outdoor use. I don't have a brightness value for it, but as a point of reference it uses 6.2 watts per metre. It runs off standard DC 12V, and you can control the brightness via current limiting.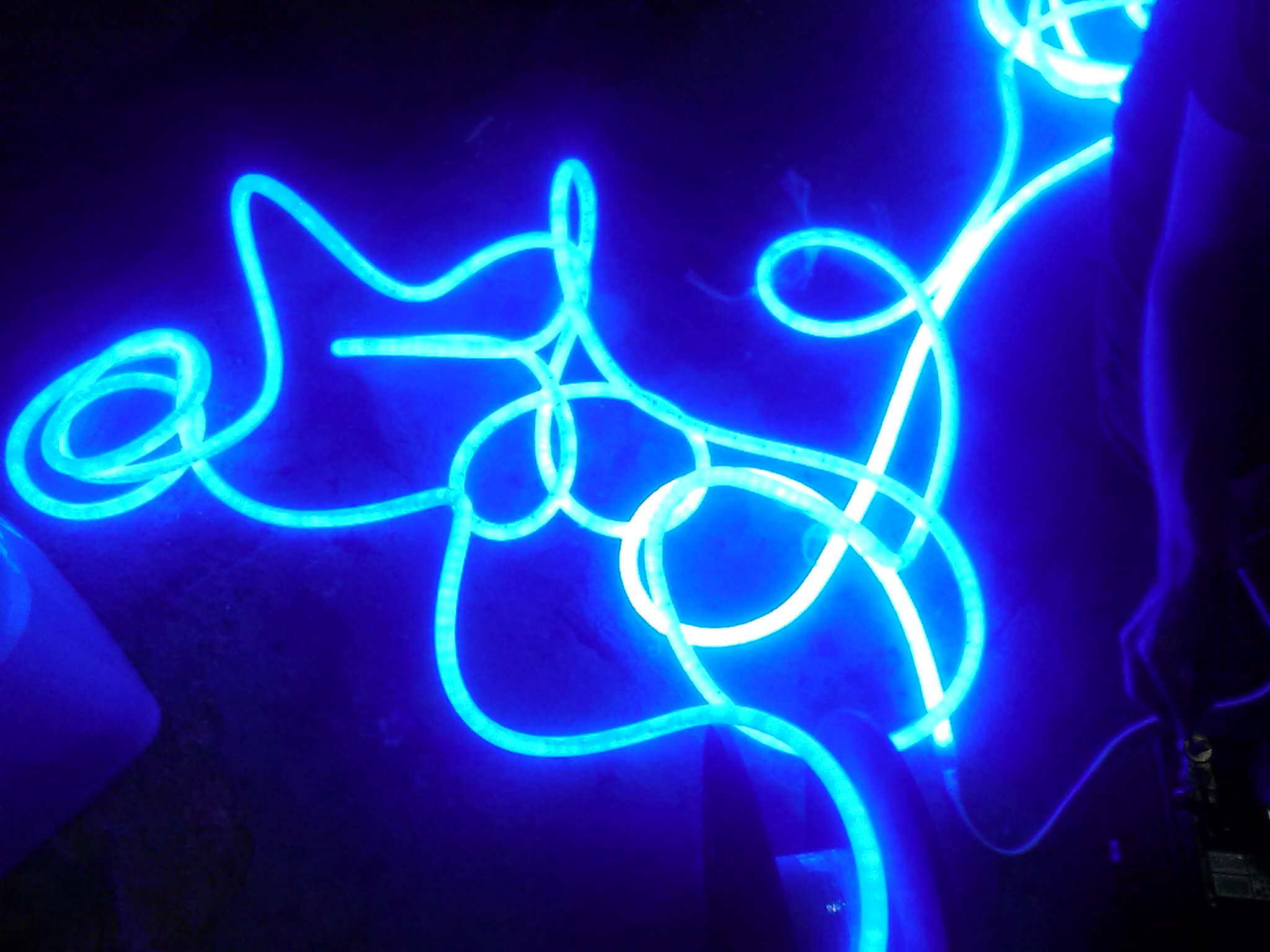 It doesn't look like it, but this photo was taken indoors during the day
with the house lights on
and it's still this bright, over-exposing the camera.
What's more, when using the proper end terminals (or just sealing it really well in a DIY fashion), it's fully IP65 waterproof. I can confirm this as legit as not only does it all look really well built, I've washed this stuff with a hose on the jet nozzle more than once and there were zero issues (the silicone is also hydrocarbon insensitive if you're doing something industrial with it and are worried about damaging the silicone).
Did I mention that it looks like neon tube but it's waterproof, not fragile, highly flexible, and completely smooth in its light output? Really. This isn't your normal LED rope.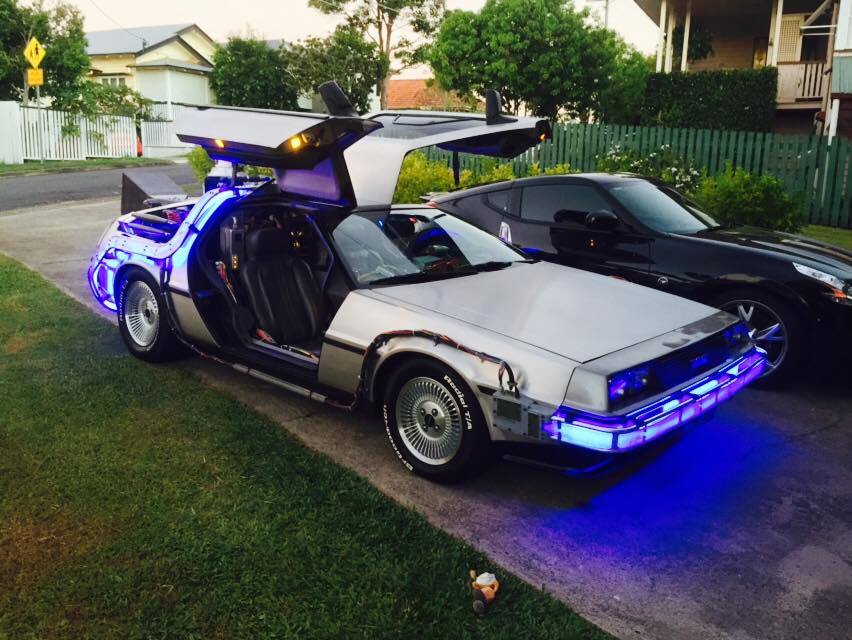 Outdoors shot, all installed in the DeLorean Time Machine
Specs:
Colour: Blue
Waterproof rating: IP65
Input: 12V DC
Consumption: 6.2 watts/metre
Diameter: 20mm
Shape: Round
Minimum turn radius: around 60mm
Cutting points: every 38mm
Length available: ~6 metres, one continuous piece that can be cut as needed
Waterproof end caps available: 2 (silicone glue works as a DIY waterproof substitute)
Waterproof connecting wire plugs available: 2 (heatshrink and silicone glue works as a DIY waterproof substitute)
Spike connectors available: 1 (any pin or metal spike works as a DIY substitute)
Price: The bulk price of a whole 50m spool was $20/metre, so somewhere around there - I'll divide up my connectors for free to whoever's buying some!
One final note - a few months ago when this was ordered, this stuff was not available anywhere except directly from the manufacturer in China, and only in 50 metre spools. No resellers offered it in smaller lengths (let alone with their own markup), which firmly put it out of the hands of most people wanting it for smaller jobs… So this is actually a pretty big deal here, especially given I'm offering it at just the bulk price.

I'm happy to cut it into 2, 3 or more pieces if more than one person wants some, so long as I don't have any left over. I'll have it with me on Tuesday to show it working in person. It's pretty simple stuff to wire up, but I have installation instructions available for buyers.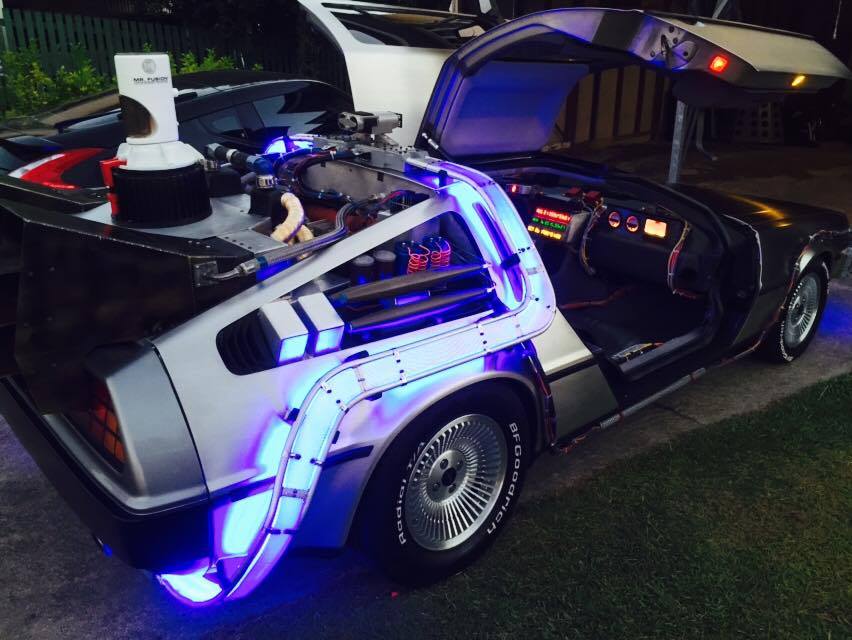 The flux bands are made of two strips of Neon rope side-by-side, then some white diffusing plastic, then a stamped aluminium grill on top, all held between two aluminium pipes bent to shape and affixed to the car with moulded rubber holders