Scored a heap of these 150W metal halide fixtures, removed from service to be replaced with LED fixtures. All up there's about 20-25, haven't been tested and are in varying states of cleanliness (mainly dead bugs, nothing major). Ballasts are no good for scrap as they're potted, by the way.
Fixture is about 26cm across from the visible side.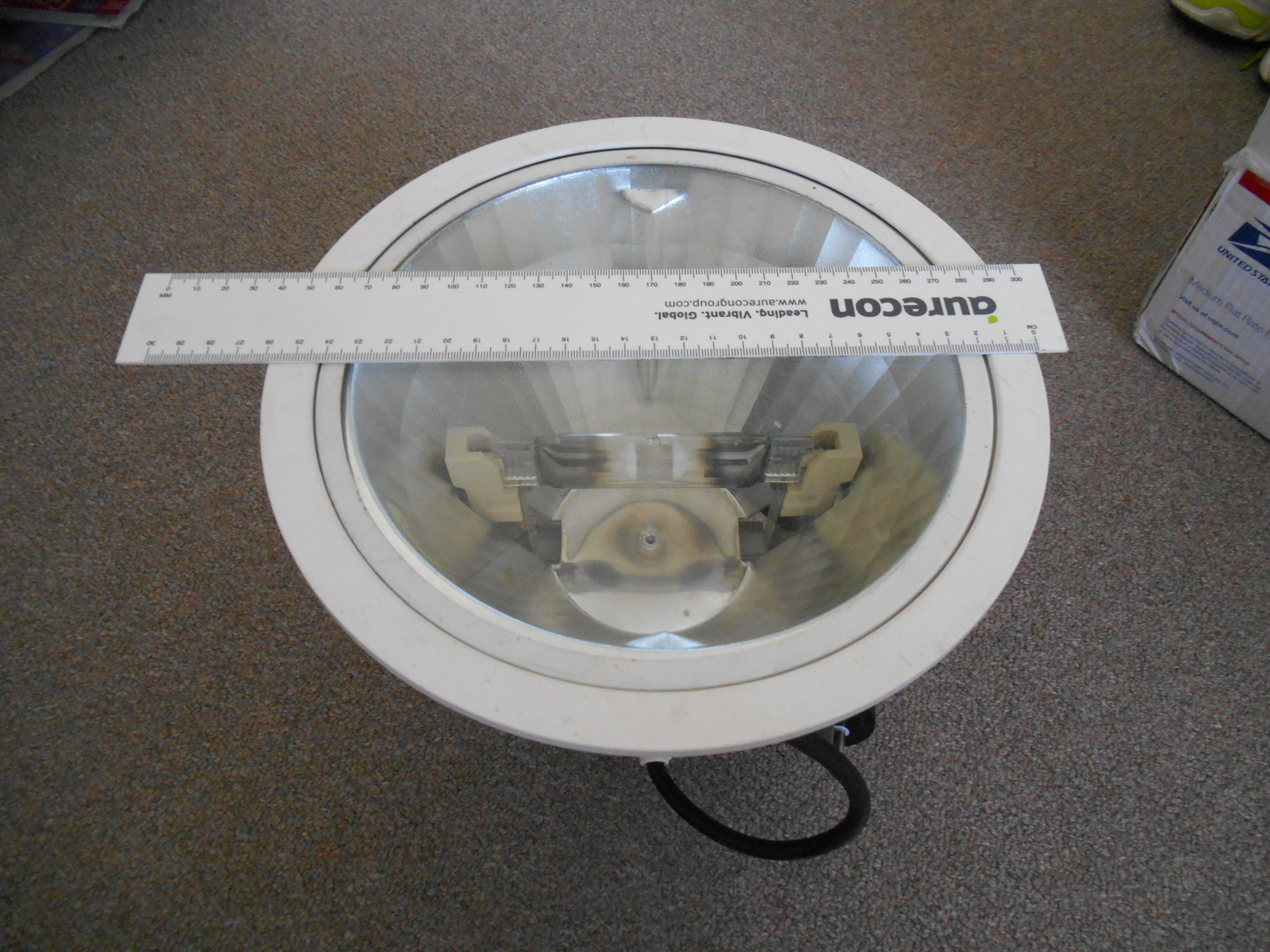 All ballasts apart from one are ATCO 150W units with integrated PFC cap and igniter. Standard 10A mains plug input.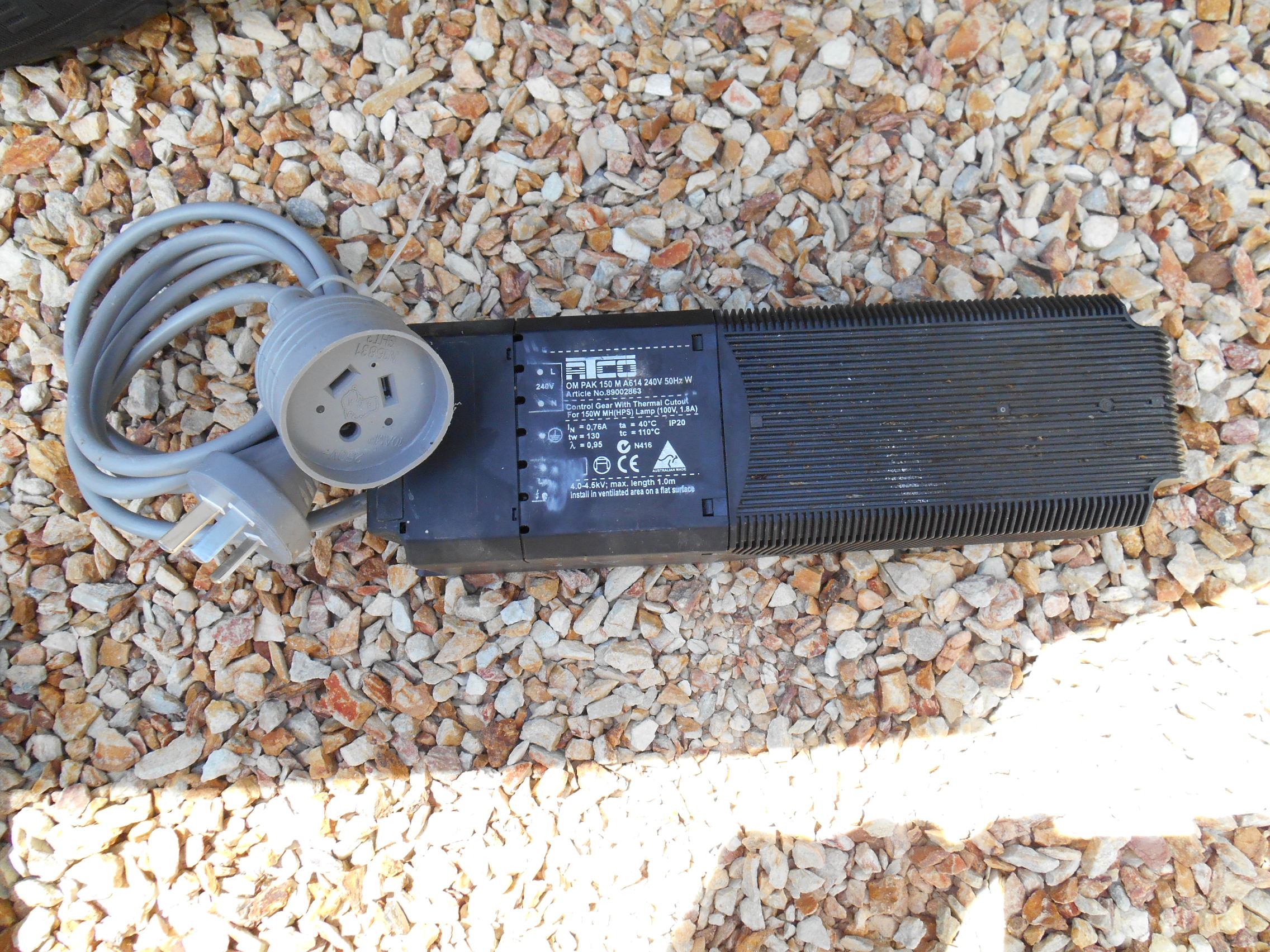 Couple more images [here][1].
Bulbs are first come first served, some were smashed so the number of fixtures outnumber bulbs.
2x Osram Powerstar HQI-TS 150W/NDL - 14400 lumens, 4200K
3x Osram Powerstar excellence HQI-TS 150W/NDL - 12500 lumens, 4200K
10x Venture MH-DE 150W/UVS/4K - 11250 lumens, 4200K
Pickup is preferred (Kelvin Grove) but can drop off for fuel monies.
[1]: http://imgur.com/a/dSxww "Imgur"