Ahoy there, hackers! You might have noticed that there's a calendar display stand sitting in the hangout lounge. Craft Punk is selling a fundraiser calendar by Geek Society featuring some local talented Cosplayers, some of whom worked on their outfits at HSBNE. By buying a calendar, you're not only helping Craft Punk & promoting local talent, but you're also helping train puppies to act as service dogs for special needs kids!
But that's not the best part - each calendar is packed solid with important Australian pop culture dates - over 200 of them in fact! Everything from Pop Culture conventions, Movie premieres, Video Game release days, TV Show releases, other notable events like the World Science Festival, and even a few silly ones like Pi Day or Penguin Awareness Day. Wherever possible these dates are not only the actual Australian ones, they're even state-specific where there's any variations between states. And a calendar that has something listed on 2 out of 3 days is super handy to know what's going on.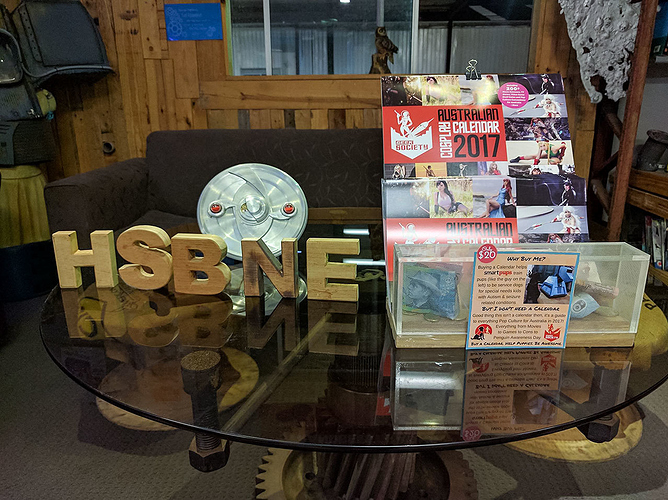 These Calendars are currently on sale, only $15 each, so grab them while you can!
Go on. Do it for the puppies and the special needs kids. You know you want one.