Hello all,
Earlier this week, a friend of mine donated some timber from their woodshop to the space. There is a mixture of Oak, Ash, Walnut and Blackbutt.
They are mostly offcuts, but some of the pieces are fairly large. They are available to all to use. Most of it is rough sawn, so it might not look like much, but if you process it properly you will see it's good quality hardwood.
Ale has stacked the timber nicely into the timber storage in the woodshop, thanks very much for doing this Ale.
A few points:
Although they may be offcuts, keep in mind that this timber is actually quite high quality (read expensive). We want people to use it, but try not to waste it or treat it like it's scrap timber.
Consider making a donation to the woodshop if you do use it - there were costs involved to acquire it (e.g van hire)
Please do not "hoard" the timber in the hopes that one day you will use it for a project.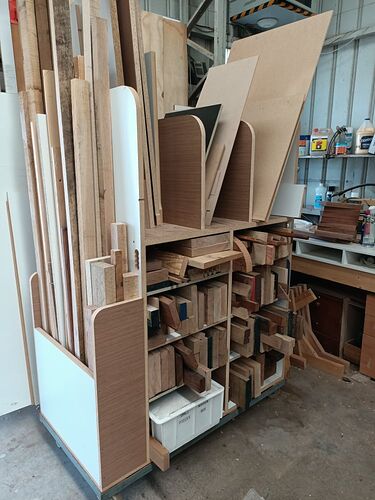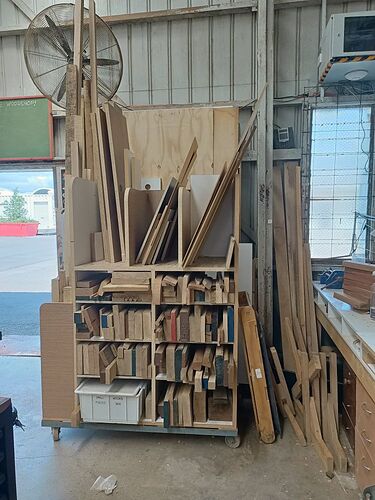 Happy woodworking!