I've been talking to various driven members to start a work group to really move along some of the projects that have been floating around the space for some time.
Hally and I have begun installing a new entrance door. We got rid of the A/C unit that was up on the wall before. The front door is now swipe in swipe out. There's still a button for safety reasons of course, its on the post behind you and you can also just open the door to the left manually if for some reason the button can't be reached.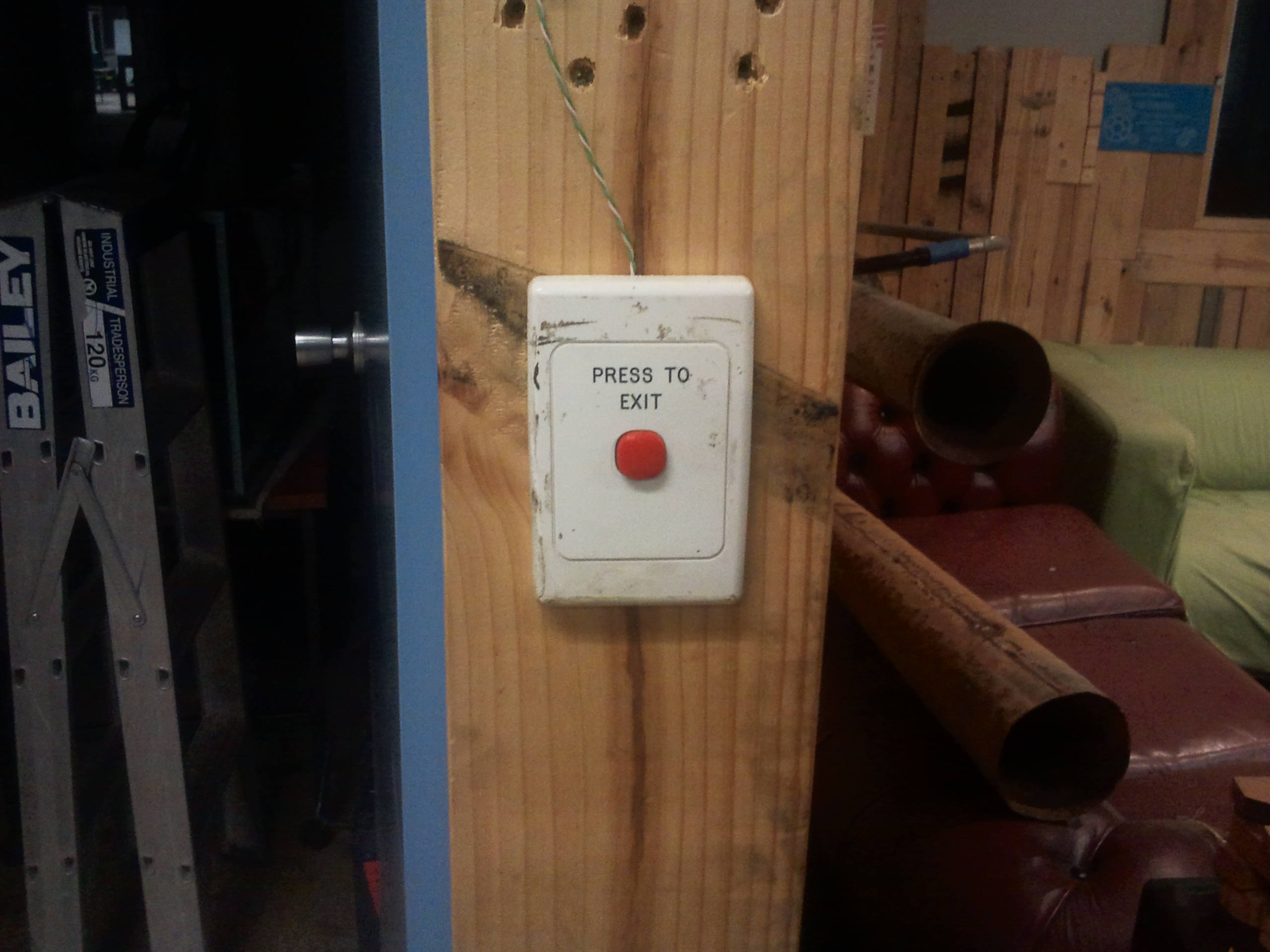 For now the old door will work, just as it always has, and the new door will be built inside. It will be an automatic double sliding door. We need an automatic door, in 2015, a tech space needs an automatic door. Hally got us some nice fat rails and guide wheels to hang the door off.
The door will be opened and closed by this automatic garage door opener.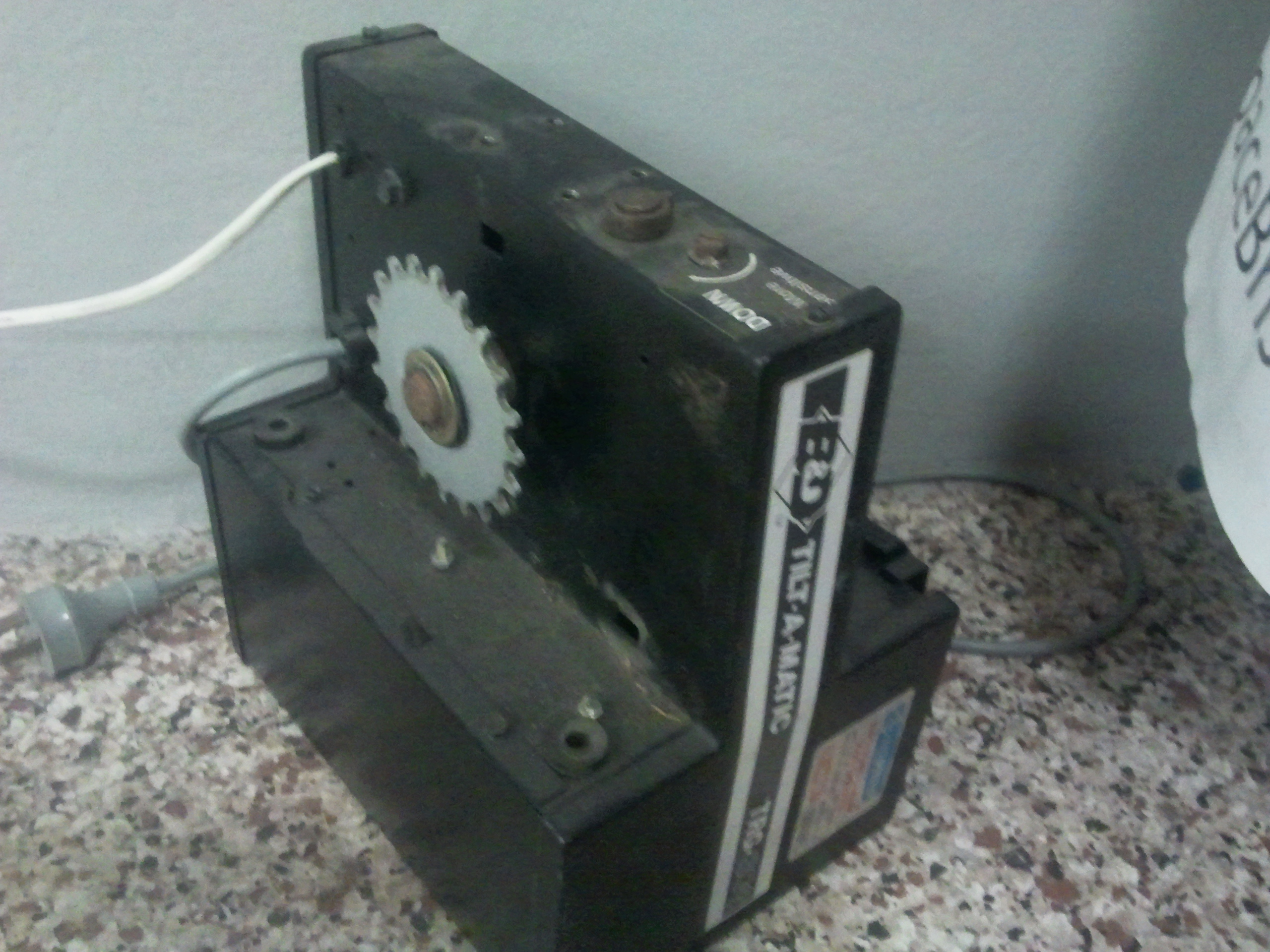 Aesthetically, the design hasn't been finalised so I'm looking for input on that. Personally, I'd like to see something that interlocks, i.e. not just 2 square edges that meet like all normal doors. Something Lie a vault door from Fallout, or something like that. It's can't be too thick, or too "textured", it still needs to be mostly flat. any ideas?
This is a before shot, I was super pissed I never took a proper one for the front room and I'm not keen on making that mistake again.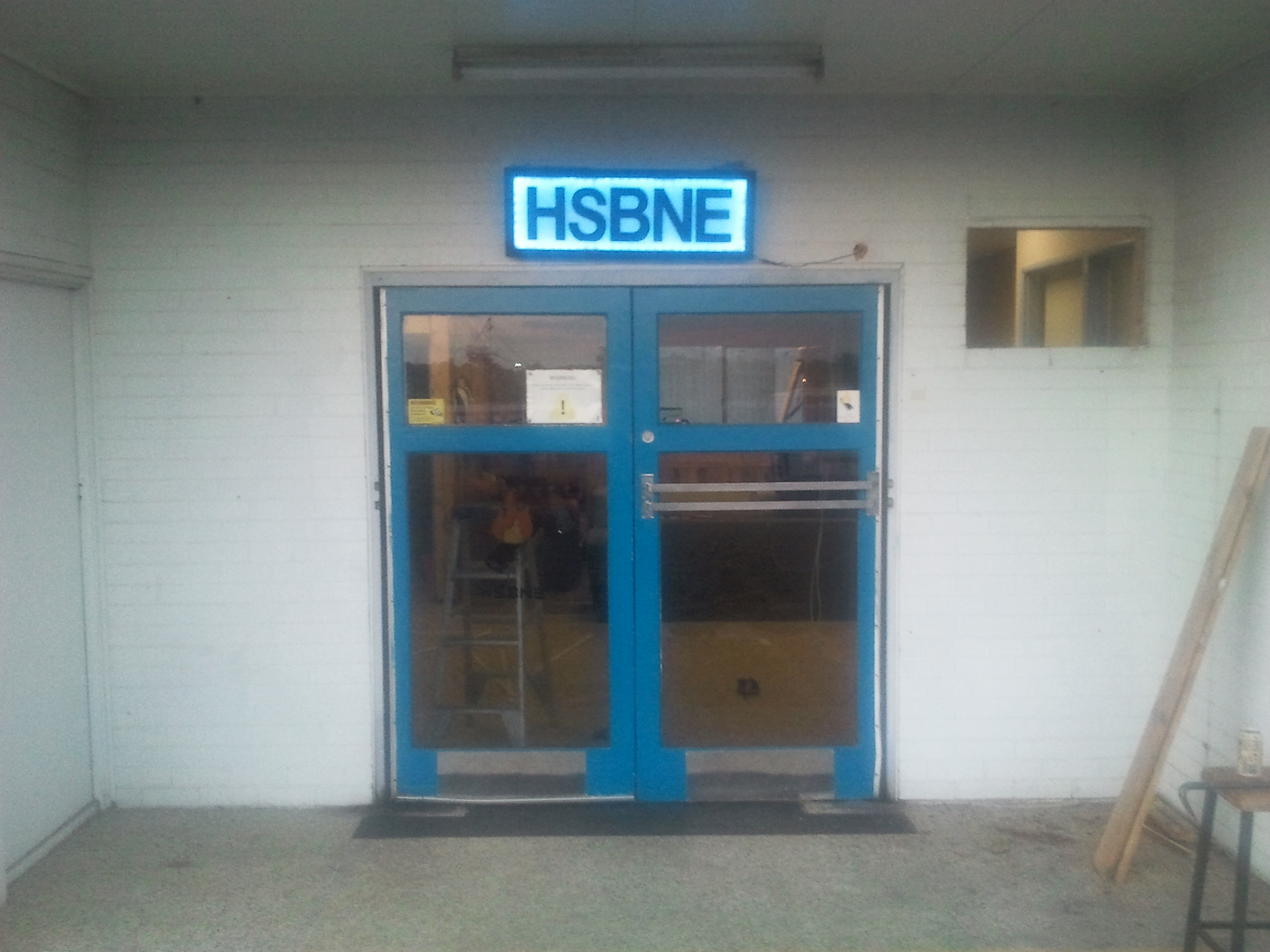 Shits gonna be cool as.
Aaron and I are starting on an outdoor welcome center to bolt to the exterior wall this evening.