So some of you might be aware that I've been working away on revamping our main website - it's a bit old in the tooth and deserved some love.
I've done a few things, pretty much every blurb, alignment or image has been tweaked but a quick rundown goes like this:
Where possible new, higher resolution versions of the images we already have have been uploaded.
Updated many of the area images
Our instagram feed is now linked in as the projects listing
Fixed longstanding issues with menu portal link.
Added our sponsors.
Simplified the Menus
Moved area descriptions to 'the space' page.
For reference, this is the old:

And this is the new: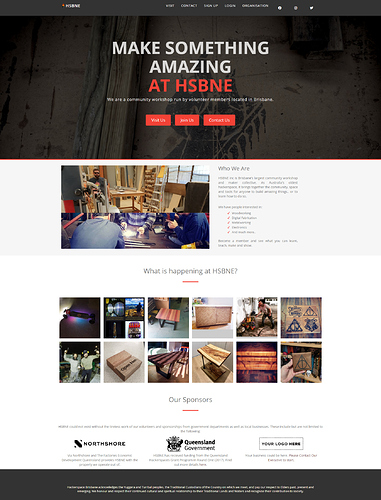 The new site is currently hosted at http://nog3.duckdns.org:4000/, I'd appreciate it if people could take a poke through the new site and find any issues that need fixing. Cheers!