AAARGH, I wrote this all up then Discus lost it. BOO, NOT COOL! So you get an annoyed quick rewrite and not the full thing I just lost.
I want to play with laser exposure of photoresist PCBs, to get away from the annoying toner transfer process once and for all. It's been done a few times: http://www.das-labor.org/wiki/LaserExposer http://pcbwriter.github.io/
I ripped apart a desktop laser printer (the one that had been rained on and had dirt all through it!) and got a tiny polygon mirror assembly that I managed to drive successfully (video link): https://goo.gl/photos/rCWJJtpNKZ2DT3cK8
But before I got that working (I didn't expect to) I also pulled the entire assembly out of a large office printer to get a more standard module: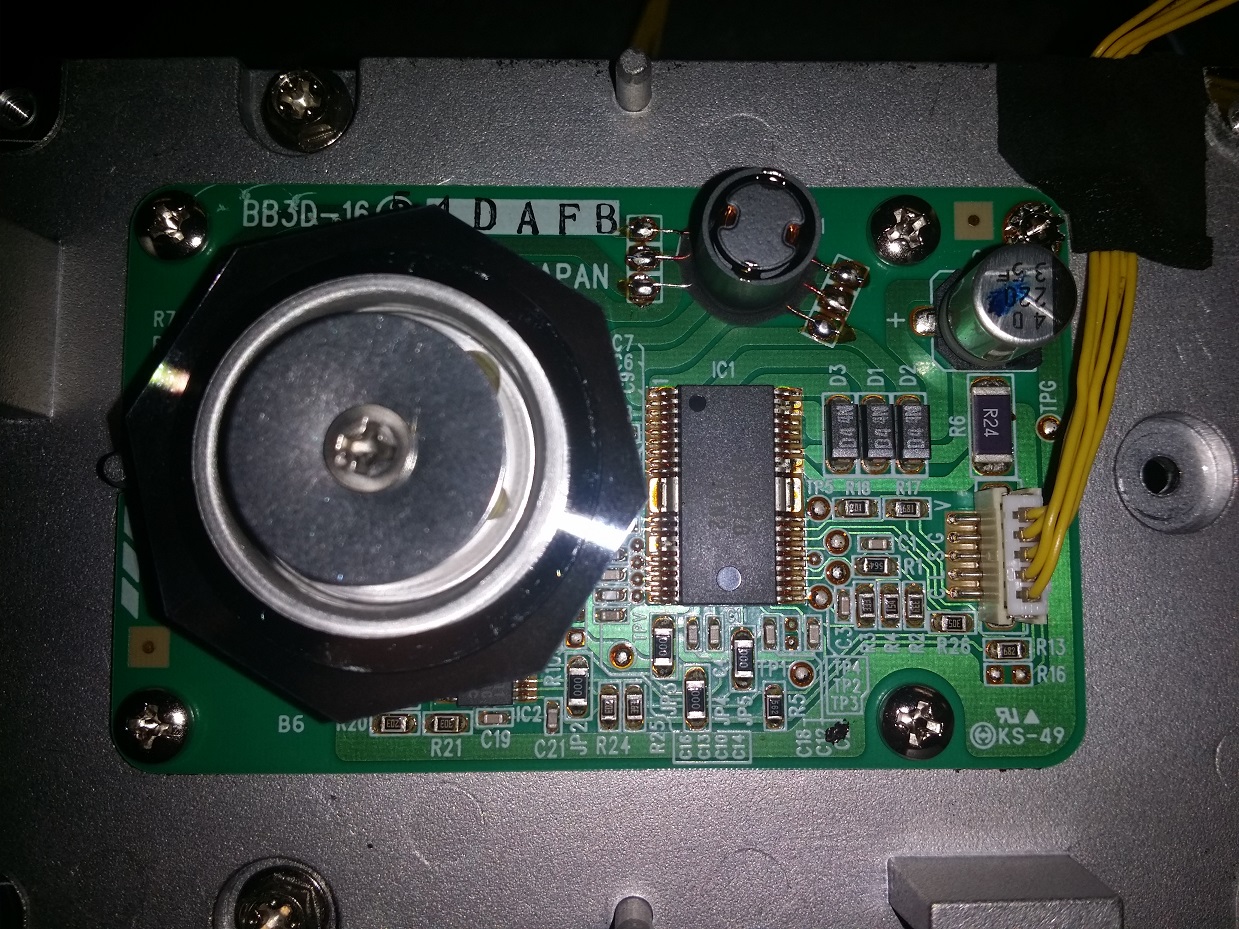 A little datasheet searching and track tracing and I know how to drive this one. Additionally, the rest of the assembly looks interesting too: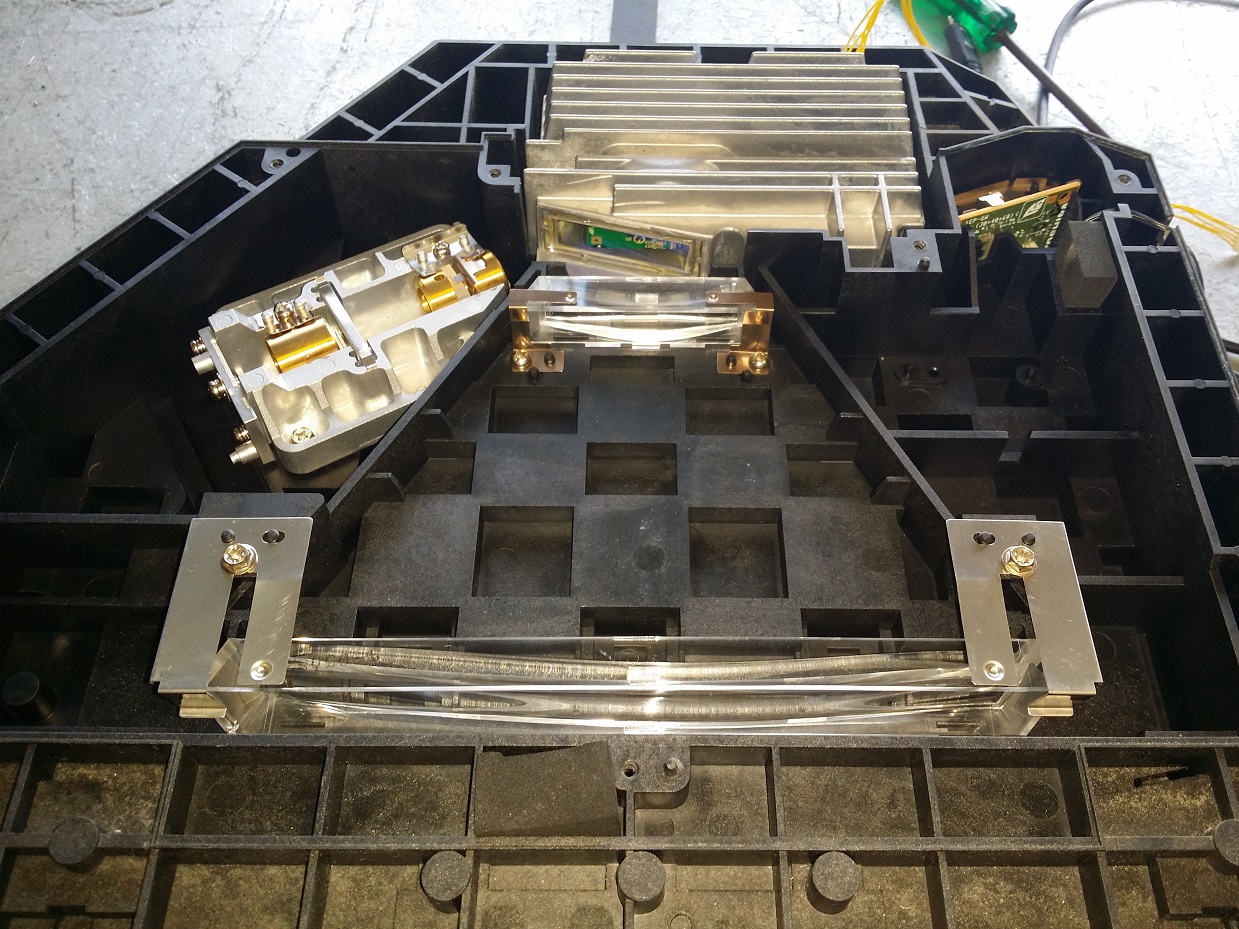 Unfortunately the lenses are likely to be UV-opaque, so they have to go. Might have to investigate milling/polishing new lenses from a UV-transparent material, but that's a big job for a later date. It also has a laser diode mount/focus assembly (the IR diode has been removed) and a sensor to synchronise against the start of a scanline (probably needs to be replaced with something UV sensitive too). The polygon mirror is in the big sealed metal case at the top (good for keeping out dust!). But the whole thing is really big and heavy, and might only be useable on a large gantry.
More photos will go in the gallery here: https://goo.gl/photos/UaVuQuNvFyNzmdZA7