Hey, I'm thinking about selling my MendelMax 1.5.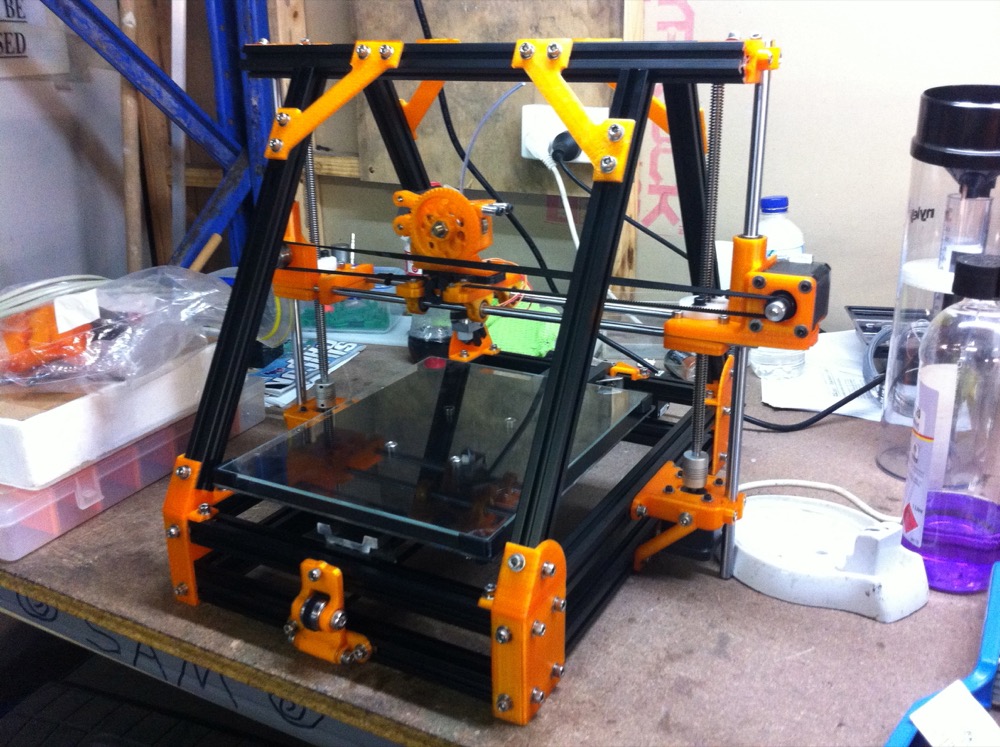 You'd get everything in the pic, plus any extra parts I have for it (I have extra linear rails, heated beds and such).
** There is an extruder, but no nozzle **
** The leadscrews on the Z axis are surface tarnished and will need a clean **
Comes with power supply, RAMPS1.4 electronics.
All the steppers are 400 step with plugs rather than hardwired
All stepper wiring is shielded, if you ground the shield you can reduce the electrical noise from the motors
Any question, just ask.
I've probably sunk about $1.5k into this thing, not sure what its actually worth to someone else, make an offer.