Thought this would be put better here, I've noticed some misuse of the electronics causes resources that I thought I'd address.
First, soldering iron temperature.
Leaded solder melts at 180c.
For PCB's on a normal trace, 290c is perfectly sufficient. I personally solder at 290-300c unless soldering a ground plane, where I might bump it up to 350. For leaded solder, 350c should be all you will ever need in your life.
A higher temperature soldering iron increases risk of the flux core solder boiling and spattering everywhere, it also increases the risk of lifting traces and damaging components.
If the joint can be made in under 3 seconds, better yet in under 1, you have got it hot enough.
USE ONLY ENOUGH HEAT TO GET THE JOB DONE
Preferably, I'd also ask for a little bit of solder to be flowed over the tip before turning it off to prevent oxidisation.
Secondly, solder wick.
I found this on the bench today: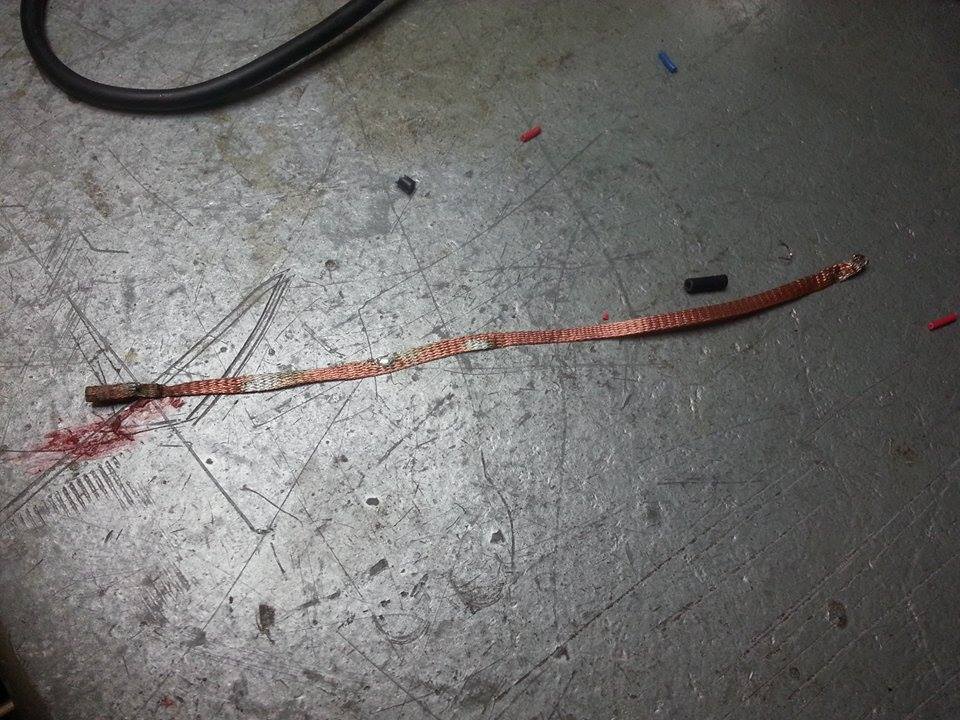 Only 5% or so of that was used. This is what not to do.
If used correctly, the whole strip should be a nice shiny silver.
To correctly use desoldering braid, add a little solder to the joint you want to remove solder from, add a little solder to the tip of your iron. place braid over point to be desoldered right on the edge of the previously used section. wait, heat will flow into the braid and then into the joint, melting the solder below. this should take under 7 seconds. if insufficient solder was removed, either lift and perform the same action or slide the braid over the joint, being careful not to push too hard in the process.
boom. done. no waste. USE ONLY ENOUGH BRAID TO GET THE JOB DONE
Finally, the area around the bench. Clean up all the little stripped bits of wire, don't cut off far more solder than you need, don't pull the goddamn hands off the goddamn third hands, put the power supplies back where you found them and for the love of god don't leave your shit on the bench.
Reason I say this is that EVERY TUESDAY I clean up the bench and put stuff back where it should be.