Hey HSBNE ! I'm John Missikos

I've re-joined to make friends and to share what I know about electronics.
Personal Interests
Being a good Dad. So anything my 2yo daughter enjoys ( , brush turkeys, the next door)
Electronics - My day job and my hobby, bad choices me thinks.
Education - Love learning new things . I also enjoy working out how to present things in a way that makes it easy for others to learn
Business - Entrepreneurial bug , I enjoy the adventure of trying to get things off the ground. More fails than successes by a long shot.
Crossfit + Olympic Lifting - lifting heavy things is fun (when it has nice grip locations and you have leverage, don't ask me to move a couch )
Things I am looking forward to at HSBNE
Connecting with others with similar interests (electronics, education, entreprenurship)
I am currently
Looking to connect with people wanting to learn to program electronics, to help you build awesome things
Looking to create a MasterMind
Looking to answer Arduino Questions and run a class (let me know if your keen)
Qualifications
Electronics / Mechatronics Engineer for 16 years.
Built electronics both startups and large companies
Created online classes and lessons in electronics and coding
Projects
This is the "Bin Chicken Express", at the University of Queensland mechanical students build a tractor to pull this device. As they do however, The Evil Bin Chicken moves the load forward onto sleds instead of wheels which increases the load making it harder and harder to pull. I created the electronics to proportionally move the load and to give the Evil Bin Chicken a voice.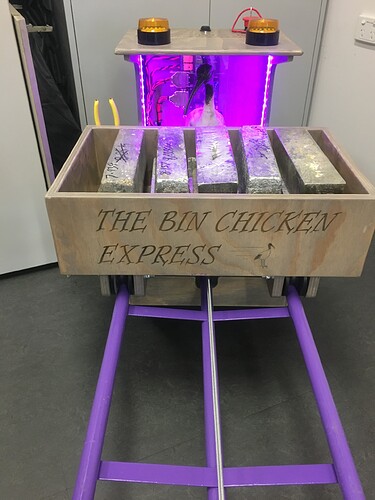 The Water Me Bird, this is a soldering kit I made that was popular with schools and parents wanting their kids to learn electronics. After soldering the kit you place it in the soil of a plant and it will tweet when the plant needs water. I developed it in the shape of a willy wagtail for the University of Wollongong as this helps tell the story of the native aboriginal people of that lang where the wagtail is a sign that the land is healthy. (I used to live in South Australia, please don't judge me =) )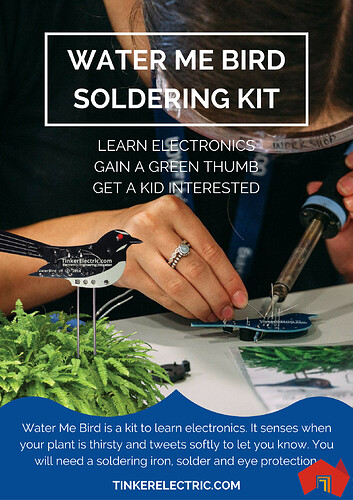 The Word Clock is a fascinating way to display the time. People around the world bought this as a kit and had the opportunity to both make something both pretty and useful (pretty useful?). It's one thing to make a 'one off' device, it is another beast to do many. Keen to hear your stories of going from 1 to many!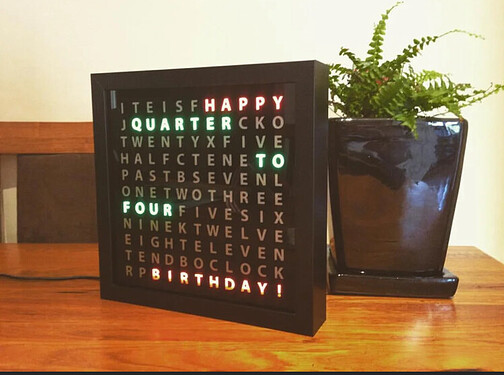 Wow, you got to this point! Thank you and I hope it was a good read. Look forward to meeting you and having a chin-wag!
-John