Rundown of my experiences with reclaimed lumber, having previously been limited to the shelves of Bunnings…
Milling lumber is one of those things that would require a big investment at home so I was keen to use the 'space's thicknesser/planer and bandsaw to mill (make flat and square) and resaw (create thinner planks).
I bought a couple of 2"x8" planks from EastSide Salvage in Murrarrie (just south of the Gateway bridge) https://www.eastsidesalvage.com/.
I was hoping to resaw these to produce at least 3/4" planks of usable stock.
FIRST MISTAKE - I ended up buying planks of different species

One is (I think) spotted gum - this is nice, good figure, slightly waxy.
The second is Jarrah - this is very dry and brittle and meh to look at.
FIRST LESSON - take a plane and take a few shavings from the face to see what you're getting - it's not so obvious from the end-grain.
SECOND LESSON - 13" of 2"x8" hardwood is a two man lift.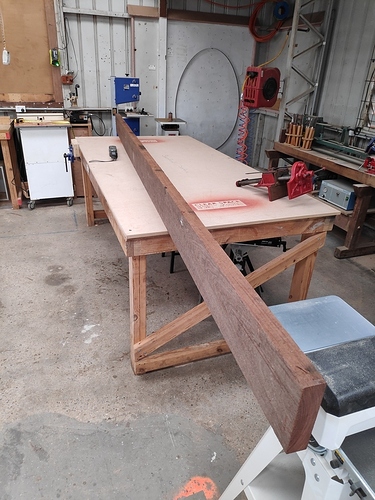 Jarrah(?)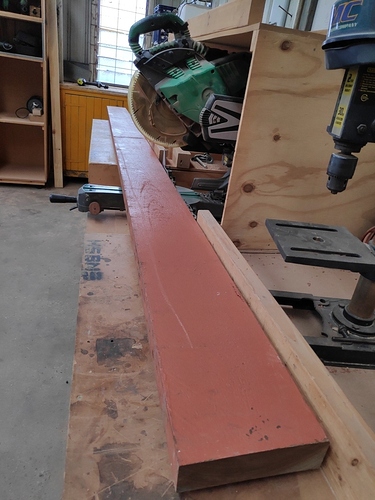 Spotted Gum(?)