@ltp did a nice job building a small recycling station for stowing our e-waste and steel waste rather than creating an abstract art piece in the trailer for the next person to deal with next time they want to use it.
It makes sense to organise it prior to loading the trailer so the drop-off can be as efficient as possible.
As part of this, I'm just in the process of building up a sign that can go on the station to indicate where everything will go. Did think about using the laser cutter to etch some plywood, but even the laser cutter is not the fastest tool in the world, especially when doing solid fills. I considered doing a compromise by cross-hatch filling the text, but getting Inkscape to generate a cross-hatch fill for the text that Visicut would understand proved to be a pain, so I decided to opt for manual methods.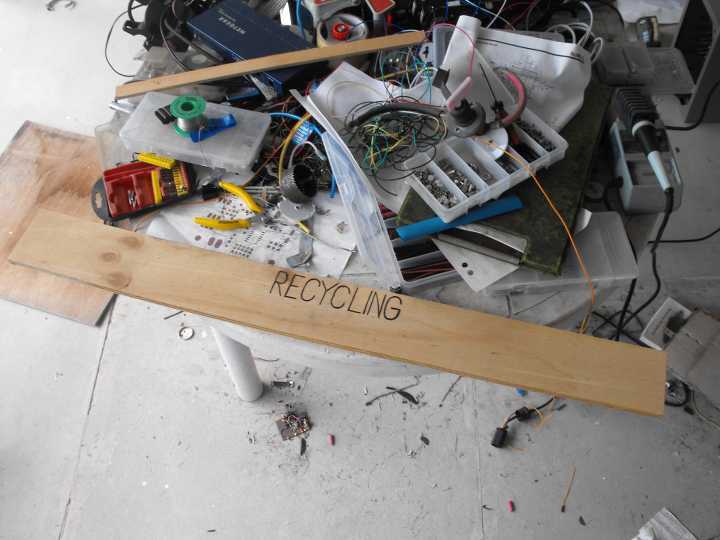 This is the sign started… text done with an old $40 Jaycar soldering station being used as a pyography iron. The plywood here is scrap from my server cluster project… so literally just lying around. Going out for lunch this afternoon, but hopefully I might get back to it tonight and finish it off to bring with me Tuesday.