Wait, What! Vacuum's are in robots now‽
So the 'Donated'? Roomba's kicking around in the Green room were looking a little purposeless.
There was 3 at some stage but I can only find 1 now. Can anybody shed some light?
So through the hacker-vine and by observation the Roomba's have no charge station and the batteries are a little old and sad. So, non-destructively, it was hacked… and it's glorious!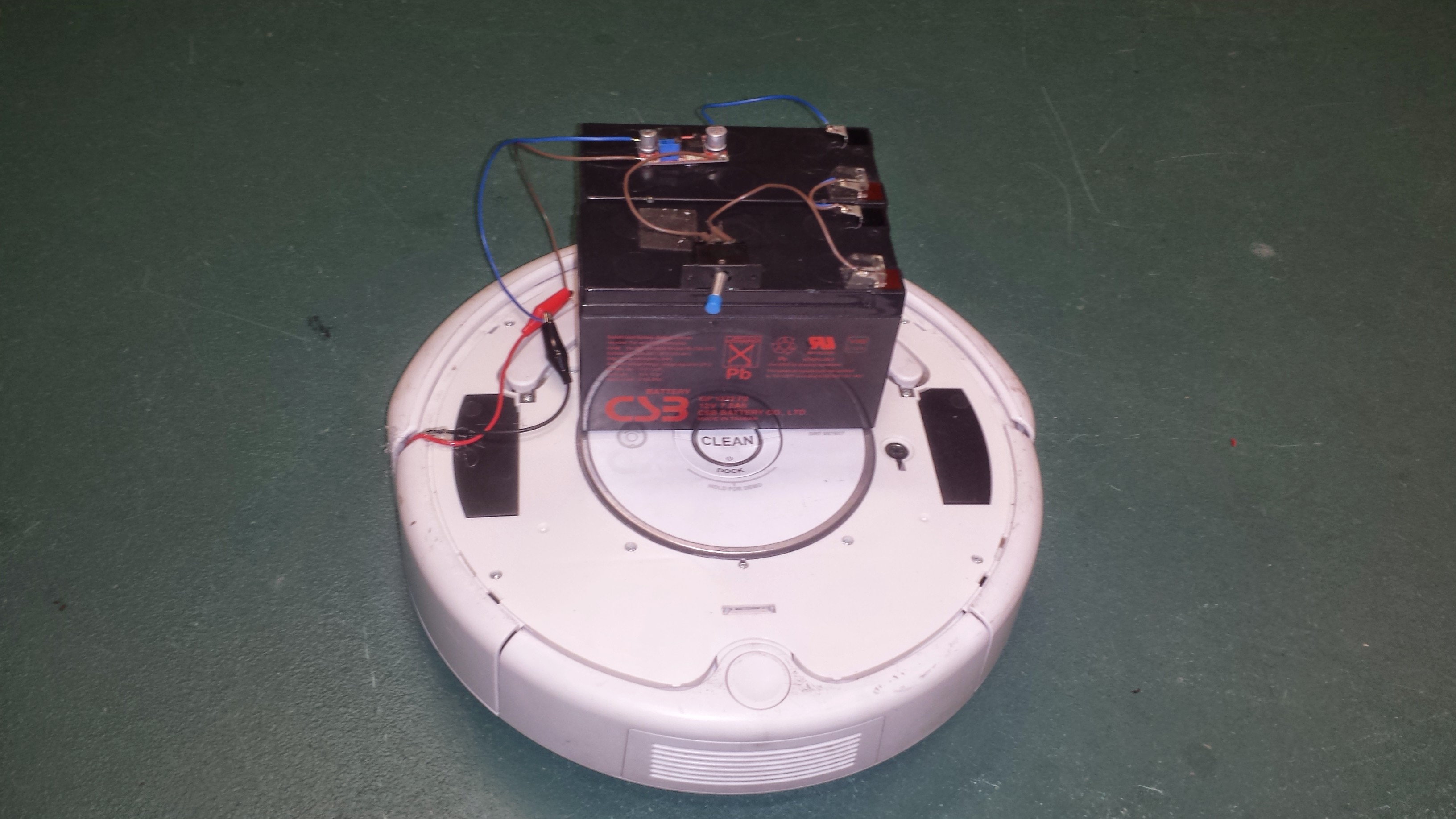 Don't mind the smell, that's just the onboard dc-charge port diode. It went all "F%#k this I'm out of here and left in a cloud of smoke" while attempting to charge the original battery pre hack. So make sure in the future to use the correct polarity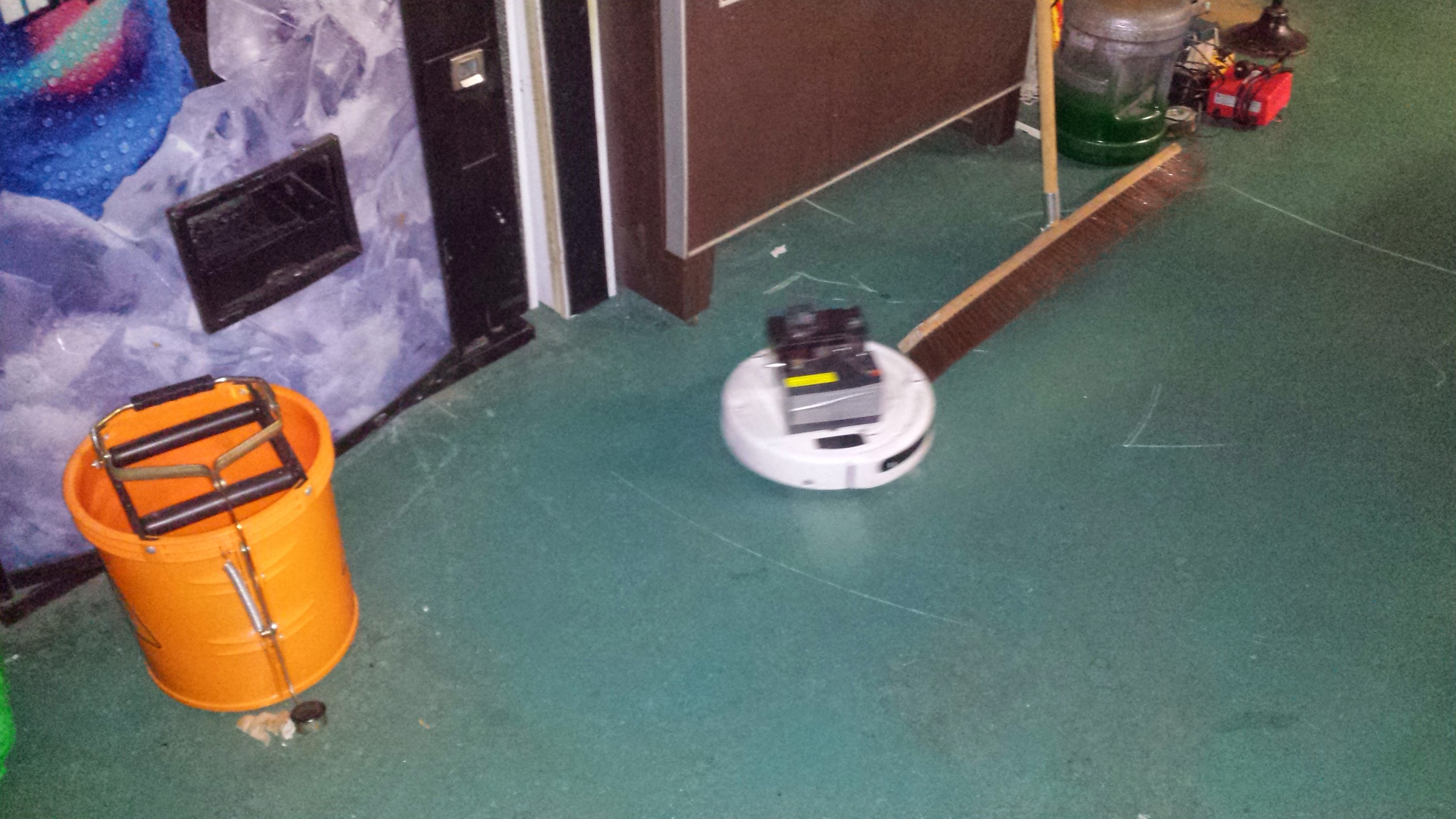 Here it is rubbing up against an old friend. Not sure if its just me but the room seems a little cleaner. Feel free to turn her/him/it on and let it have a run around for a while. be sure the charge the batteries on top with the red charger you can see in the background of the photo. Please remember to charge the cells independently, otherwise the smoke will come out of the charger (They are ok to stay wired together while charging).
Maybe we can make our own base station? I'm yet to find ANY documentation to assist with this tho.
Thoughts?
Big thanks to @Thermoelectric for making this happen and for attempting to limit my use of hot glue