Hey everyone, no doubt you might have seen my little car poking around at the space…either parked up in the car park or in the quad while I work on it. I thought I'd throw up a post explaining what it's all about.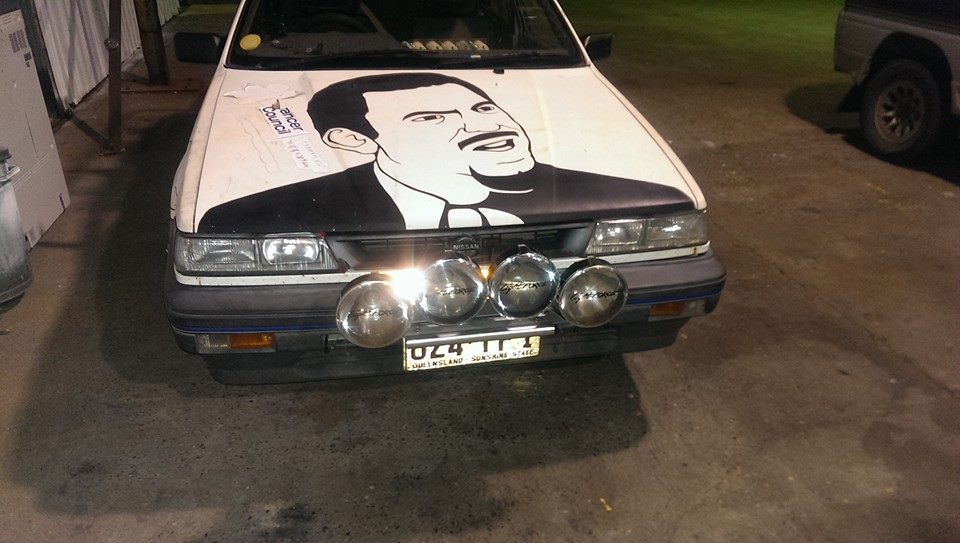 Added more spotlights!
Next week myself and my co-driver set off on the 2015 Shitbox Rally, a 3,700km journey over 7 days across the Australian outback all to raise money for Cancer Council. This years trip will take us from Canberra, up through the Birdsville track and then onwards to Townsville. All in a car worth less than $1000! We're doing it along with 250 other teams…so far this year we've collectively raised over $1 million and the rally hasn't even started. Over the past five years the rally has raised over $4.4 million! Check out the rally website at www.shitboxrally.com.au for lots more info.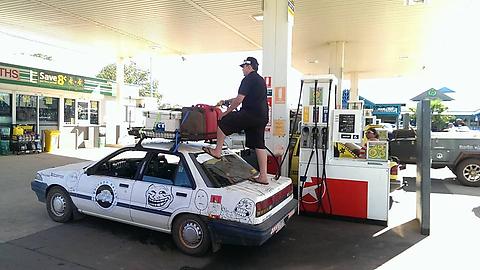 Refuelling in Broome
The shitbox is a 1989 Nissan Pulsar Vector and our team name is Dafuq. It's already rally proven having completed last years rally without fault, it made it from Perth to Darwin and then back home to Brisbane, over 7000km all up. I decided to decorate the car with memes, and they are all painted by hand (ish…I'll do up a post explaining the process).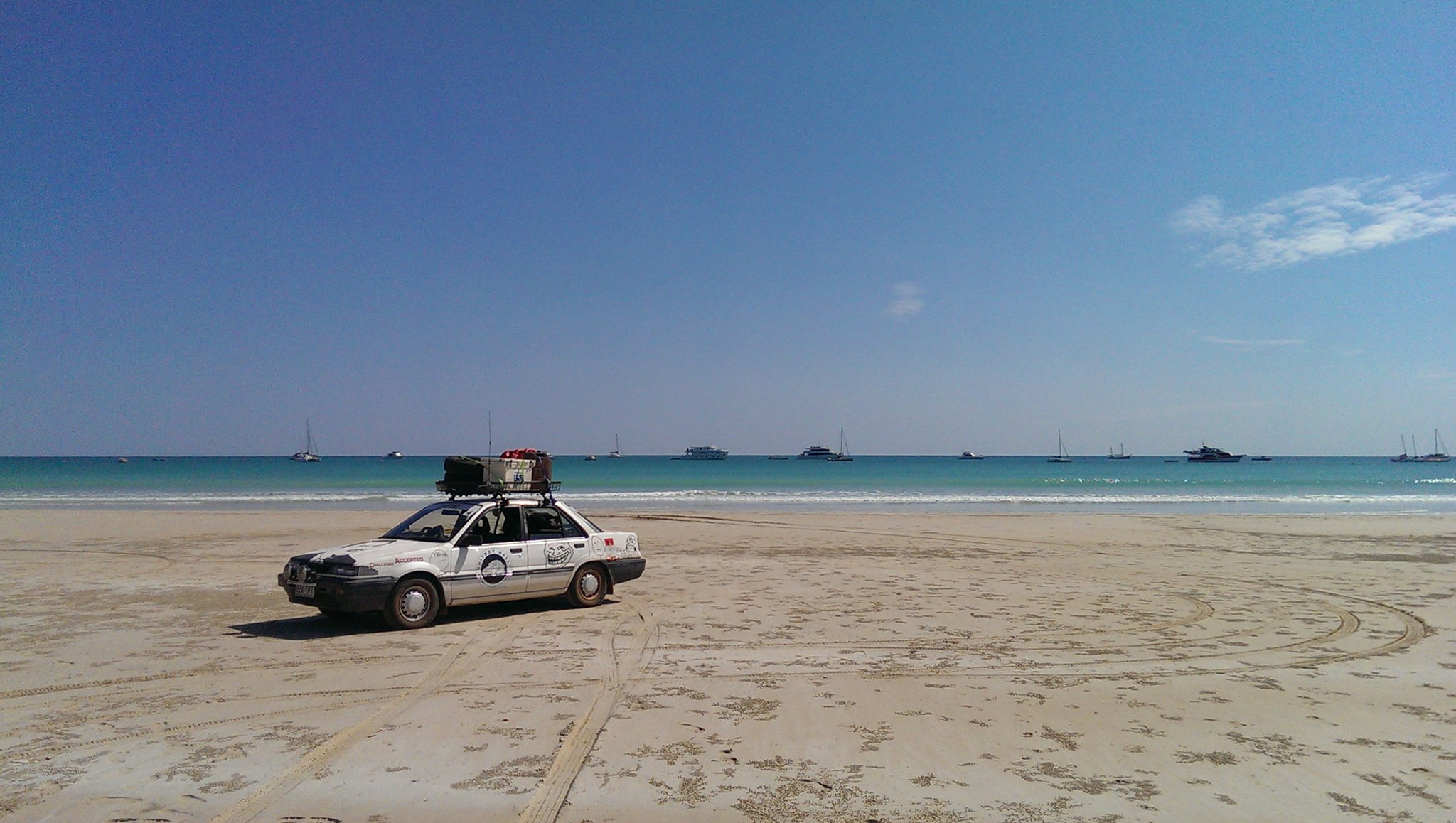 Cable Beach in Broome
There's a bunch more photos and stuff on our teams Facebook page, https://www.facebook.com/DafuqSBR2014/. We had a team fundraising target of $4000, which we've smashed and so far we're at over $5200! Our teams fundraising can be found here https://shitboxrally2015.everydayhero.com/au/dafuq/ (mods, happy to remove this if it's not okay).
We're setting off for Canberra next Wednesday, hopefully the weather clears up somewhat by then. The rally sets off on the morning of Saturday the 9th, and we'll arrive into Townsville on Friday the 15th, and then at some stage we'll be driving back home to Brisbane. I'll be trying to keep the Facebook page updated with pictures and progress where time and phone reception permits.
If the rally is something that you think you'd like to do one day, definitely put your name down. It's the adventure of a lifetime, and we live in a truly beautiful country. There's a wait list to get on the rally, so put your name down sooner rather than later!
And finally, on the evening of May 9th, National Geographic are premiering a feature length documentary on the rally, which was filmed on last years rally. It's called 'The Rally', and it'll be on Nat Geo People. Check out the preview for it here: https://www.youtube.com/watch?v=knvNI768IRc.