This is a brief how too
for those inducted on Sven Hanzka's green and orange(lights) cnc in the wood working room.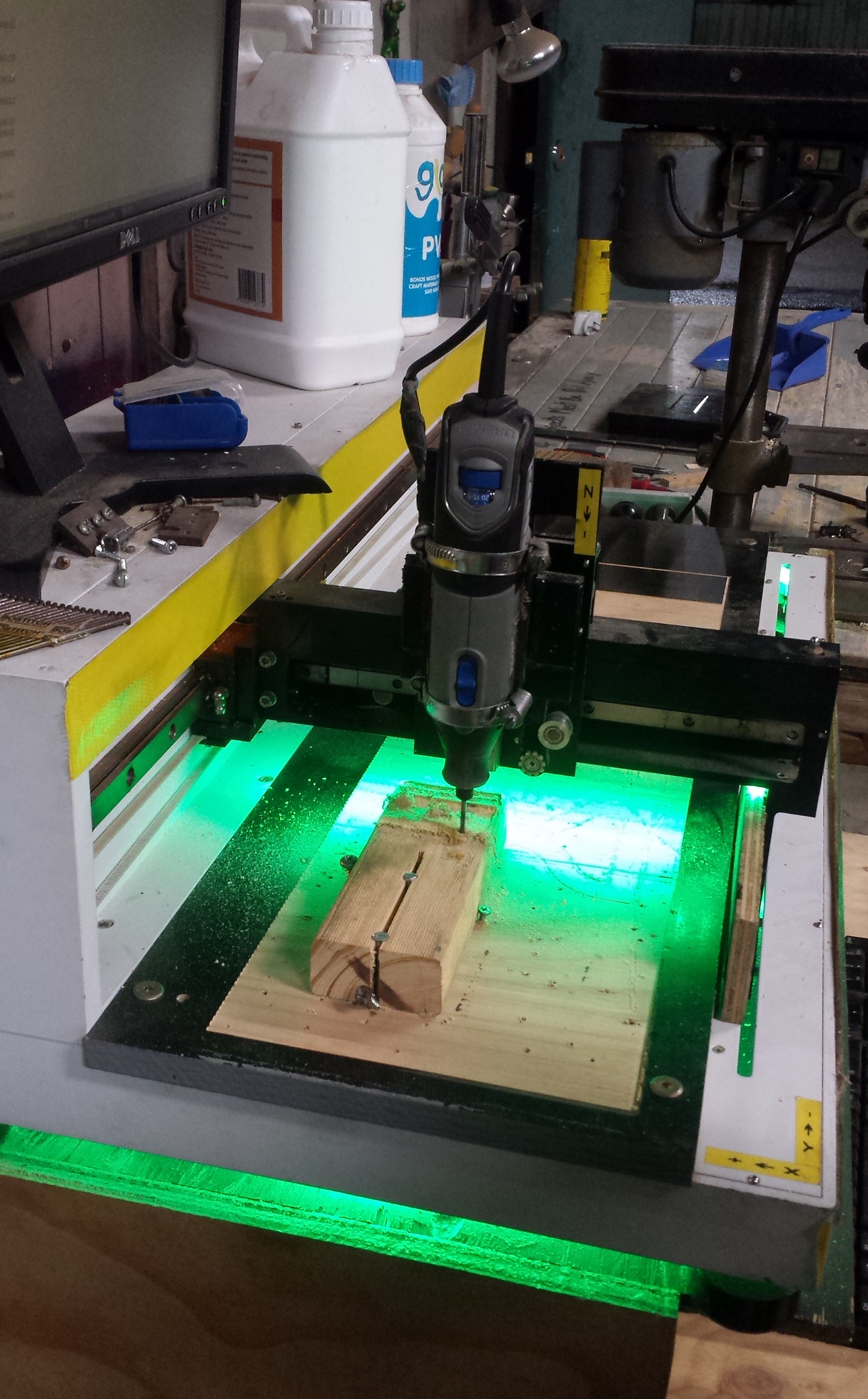 Preparing your files
Import stl from cad or thingyverse into Cut3D or Freemill or similar
Set units to mm's
Orient model home position
Add material dimentions
Set speed and feed rates (conservative) [we used 2mm depth 120mm/min with our 3mm cutter]
Check tool path settings
Post Processor settings[ G Code mm (*.tap) ]
Look at the estimated time and weep
The Machine/Computer
Password is the same as the wifi
Put your gcode on the desktop (because usb wiggs out sometimes mid route)
Open program "Universal G Code Sender"
Set home position on material manually [be sure to remember the orientation of your material in cad and that the y axis is backwards]
Spool up the motor
Hover hand over kill switch and click 'Go'
Success !

Remember this machine is capable of self destricution and personal injury. End mill (fancy drill bit) not supplied. Please only use if inducted. Talk to @Svenska or @Hally or any awesome member to find out how.