So in the interests of making some sort of forward progress on the tablesaw cabinet, I've created a basic model of what I think could be a workable idea. Basic dimensions are 850x650x850 (LxDxH - in mm). Door on the front faces towards the quad.
Inside the door: Storage for blades, spanners, featherboards, blade change pin, other small parts that can be stored flat-ish
Around the side: Storage for sleds or possible shelves for things that won't fit in the doors…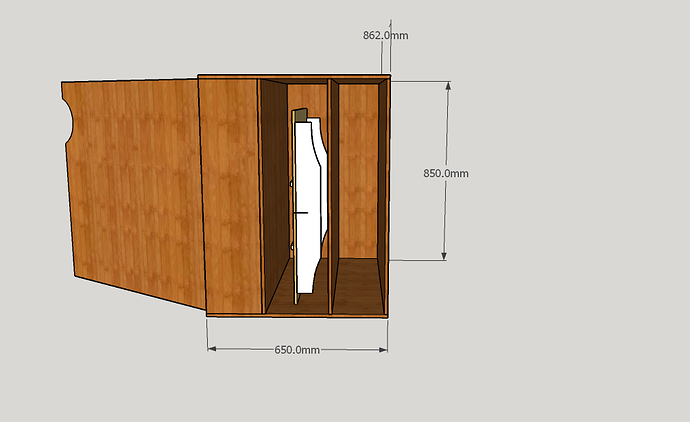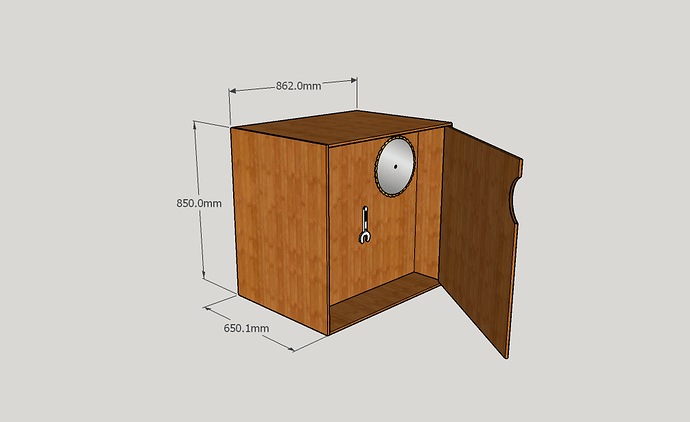 Caveats:
Model is to indicate design only, not construction/joinery techniques
In reality, it'd probably be sensible to make it slightly shorter and put it on castors.
So have at it. Tear it apart, suggest improvements, or put together your own design. If anyone wants a copy of the model, let me know and I'll sort something out.