Randall: Which means the scare floor will be…?
Mike Wazowski: …Painted? * - Monsters, Inc.*
Those who are observant around the space would've noticed on Tuesday that our front door looks a little bit nicer than it used to. That's because it's been painted, polished & cleaned up! First appearances matter & our front door was looking a little daggy. Only one handle has been reattached to the door for now & the rest will be reattached soon. It's the same colour blue as the machine shop door, but I'll leave it up to other people to decide if it looks TARDIS blue.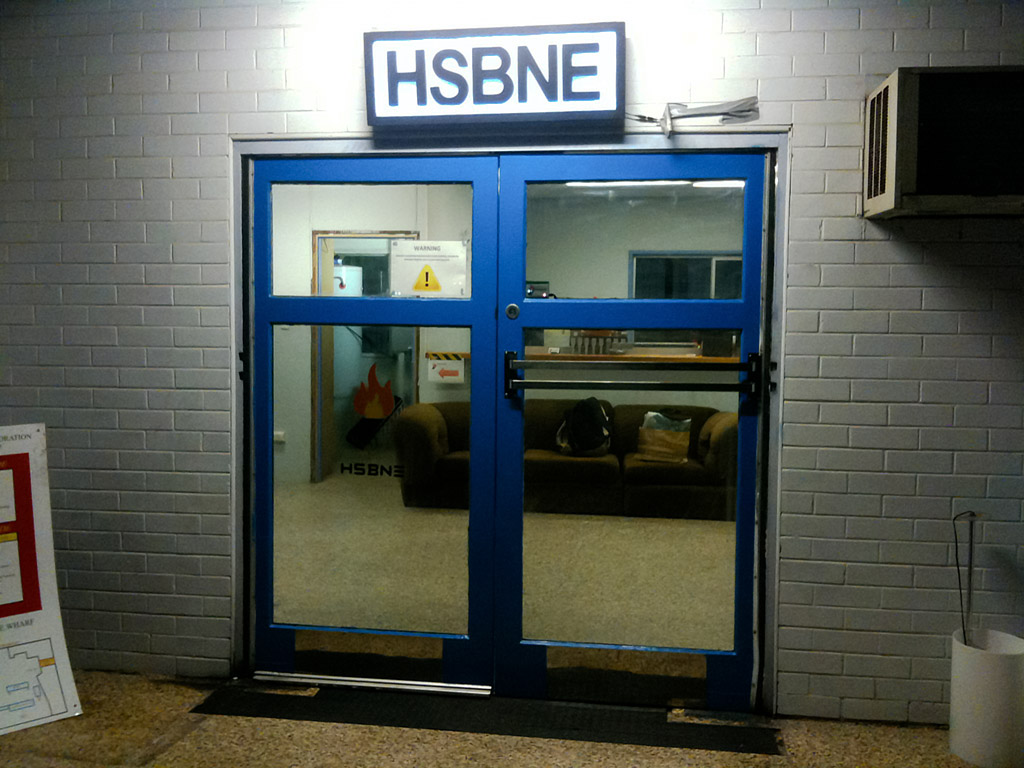 Thanks to Lochlainn, Colin & Timeka for helping me get this job done!