I'm going to build a jet engine using an automotive turbocharger! Something I've been wanting to piece together for a while now, I've started obtaining the parts to put this together.
Much inspiration taken from Colin Furze: http://www.colinfurze.com/turbojet-engine.html
I've taken the first step and picked up a turbocharger second hand from ebay, it's a TD03/04 model (I think), from a Nissan Patrol. No pictures yet, but here's an awesome drawing someone made in Solidworks: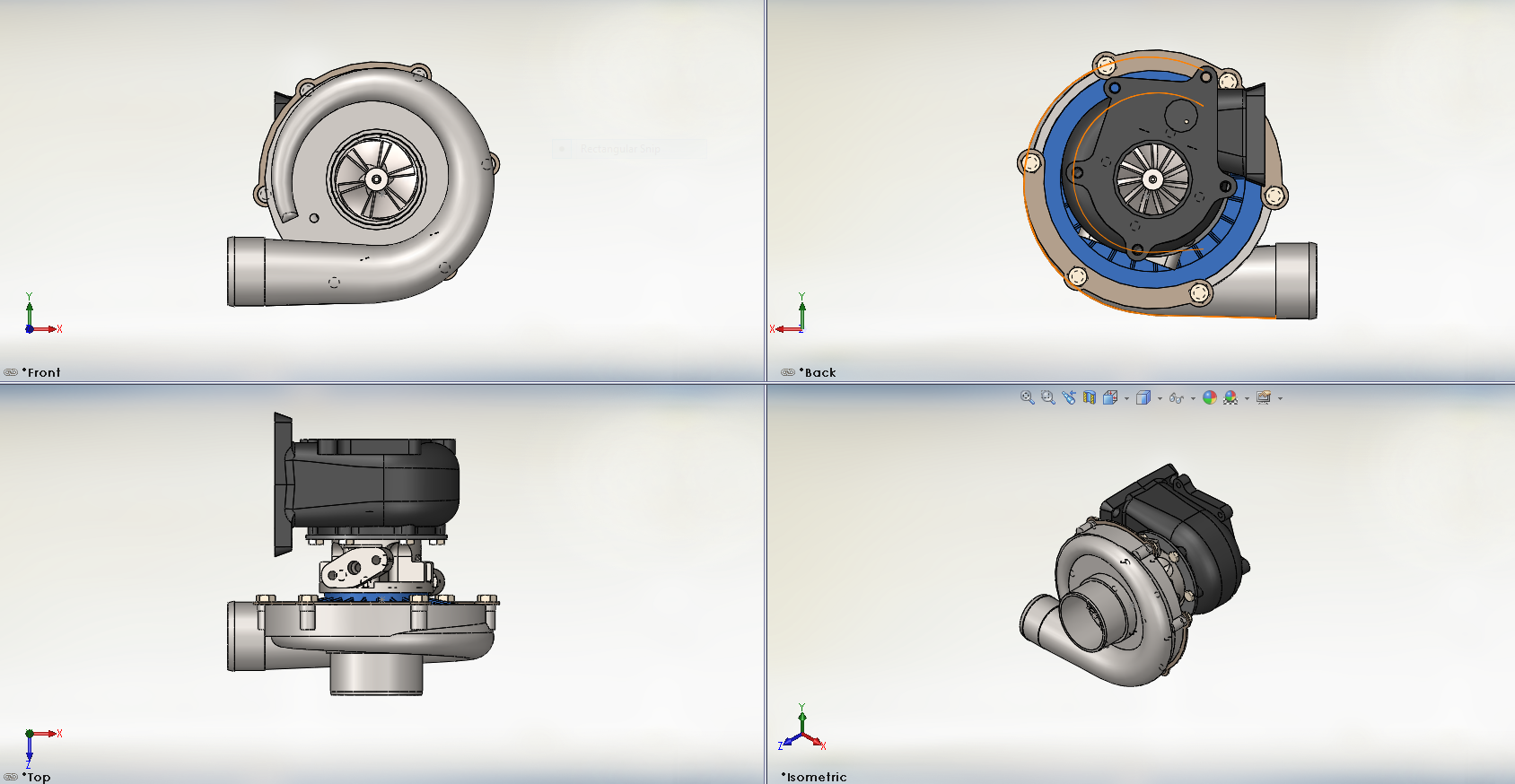 I'm going to try and plan out this build in Solidworks first, mostly so I can learn how to use Solidworks, but to also make the cutting/fabricating of any parts easier. It'll be the first time I've ever planned something like this out.
To do:
Combustion Chamber
Flame Tube
Fuel System
Ignition System
Oil System
Parts needed:
Steel pipe to suit combustion chamber & flame tube
copper/silicon piping for fuel system
gas regulator for fuel system + needle valve for fine throttle control
spark plug + ignitor for ignition system
power steering pump + suitable motor for oil system
So the first step will be to start putting bits together in Solidworks using the maths provided from the above Colin Furze page. It'll be a slow process but this post is a start!