Hey,
I'm sure some people here might be interested in this.
Earlier this year I moved houses to a Telstra Fibre area. In the process I've acquired an iiNet BuddyLite which I was using as my router for a few months. Now that I live in a 3 storey townhouse with solid walls, the WiFi singal was not very good. Also with the AP on the top floor and my 5Ghz Bridge on the bottom floor, I barely got a signal. Some it was time to upgrade.
I've been looking at Ubiquiti gear for a while now, and after the reduced prices and the success of HSBNE's latest network ungrade, I decided to go all out.
Old Network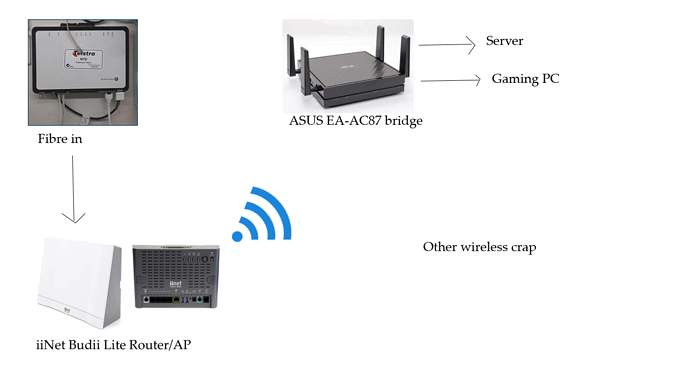 New Network