Members of HSBNE, rejoice! O frabjous day! Callooh! Callay! I had some spare time on Tuesday night to work on the drinks machine in the warehouse (the red "coke" machine).
The warehouse drinks machine is now only $1 a can!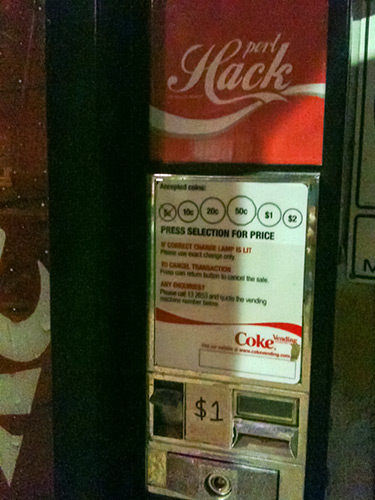 But that's not all - the mechanism & optoelectronics have been cleaned, plus the coin weights have been recalibrated so it should be more likely to accept your coins & less likely to eat your change. It's still not perfect though, so if it eats your coins please see me or the exec & we'll dig them out of the machine's belly for you. Its dark, electronic-filled belly.
The current selection of drinks in this machine is 600mL Water, Orange, Pepsi Next, Kirk's Ginger Beer, Lemonade & Green Solo (the Han Solo button is temporarily frozen in Carbonite). Expect the flavours in both machines to change every so often, just to keep things interesting.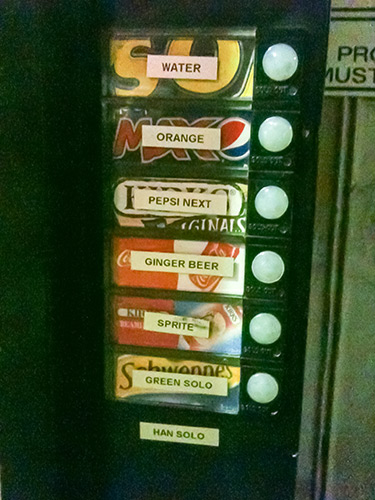 Don't be shy about walking all the way to the warehouse for a drink! It may be emotionally & physically cold on the inside, but it still gets lonely over there. You wouldn't want to make it lonely, would you?