Hi everybody! I just wanted to let you know that we have acquired a Makerspace license for V-carve and i've installed the "server"on the cad computer in the green room
What's V-carve?
V-carve is a CAD/CAM software which is famous for being quite simple but yet really powerful. There's a ton of tutorial made by Vectric itself, so you might want to check those.
Tutorial Browser - VCarve Pro | Vectric?
How the makerspace version works?
The makerspace version is virtually V-Carve Pro. The way it works, is that you can download, in your own computer the V-carve pro trial version (link here) and after you have install it, you only need to input the makerspace ID code in the about window.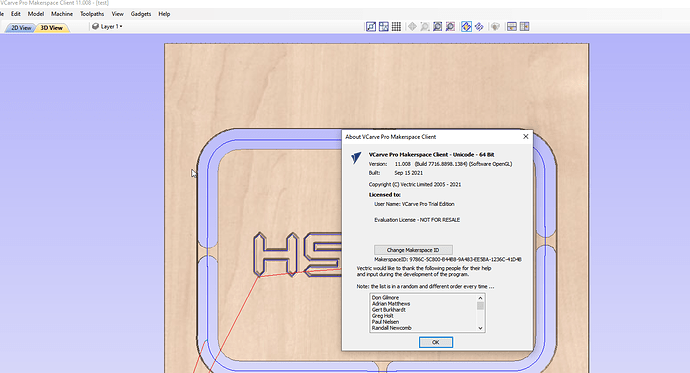 I'm gonna pin the makerspace code into the CNC channel (I don't think that sharing this over the internet would do any harm, but maybe is better to avoid that). An alternative, is to open V-carve on the CAD computer and check the about window where you will find the code.
After doing this, you can created and save files, with cutpaths and what not, but you can't post any G-code. What you CAN do now, is open that file on the GreenRoom's CAD computer and post your gcode.
I already setup the post processor, tested it, and it seems to work correctly. It would be nice to run some more test though.
d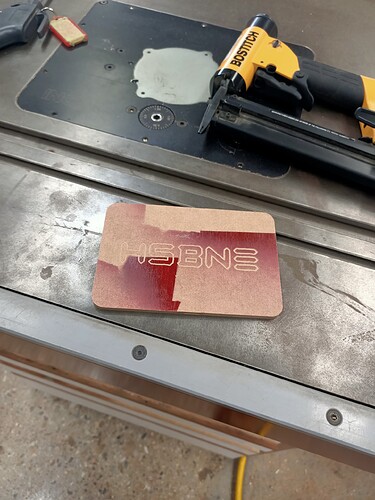 This means that now the CNC can be used point and shoot kinda?
No, not really. V-carve is quite simple, and saves you from having to learn Fusion, solidworks or any other manufacturing software. You still need to know how to operate the cnc, own your tooling, understand feeds and speeds, figure how to fixture what you want to mill, etc…
There's a lot of bridging add-ons and what not, so you can go and figure how those work!